www.kitzastro.net
Chile/Argentinien/Bolivien 2019
Valparaiso (Chile)




Valparaiso ist eine Hafenstadt am Pazifik, ca. 110 km nordwestlich von Santiago. Valparaiso gilt als kulturelle Hauptstadt Chiles und
der historische Stadtkern ist sein 2003 als UNESCO Weltkulturerbe gelistet. Die Stadt erstreckt sich über eine Vielzahl von Hügeln mit
bunten Häusern und wird von unzähligen Treppen sowie noch ca. 16 erhaltenen Ascensores (Aufzüge bzw. Standseilbahnen) erschlossen.



Valparaiso is a port city on the Pacific, about 110 km northwest of Santiago. Valparaiso is considered the cultural capital of Chile and
the historic center is listed in 2003 as a UNESCO World Heritage Site. The city stretches across a variety of hills
colorful houses and is accessed by countless stairs and about 16 surviving Ascensores (lifts or funicular railways).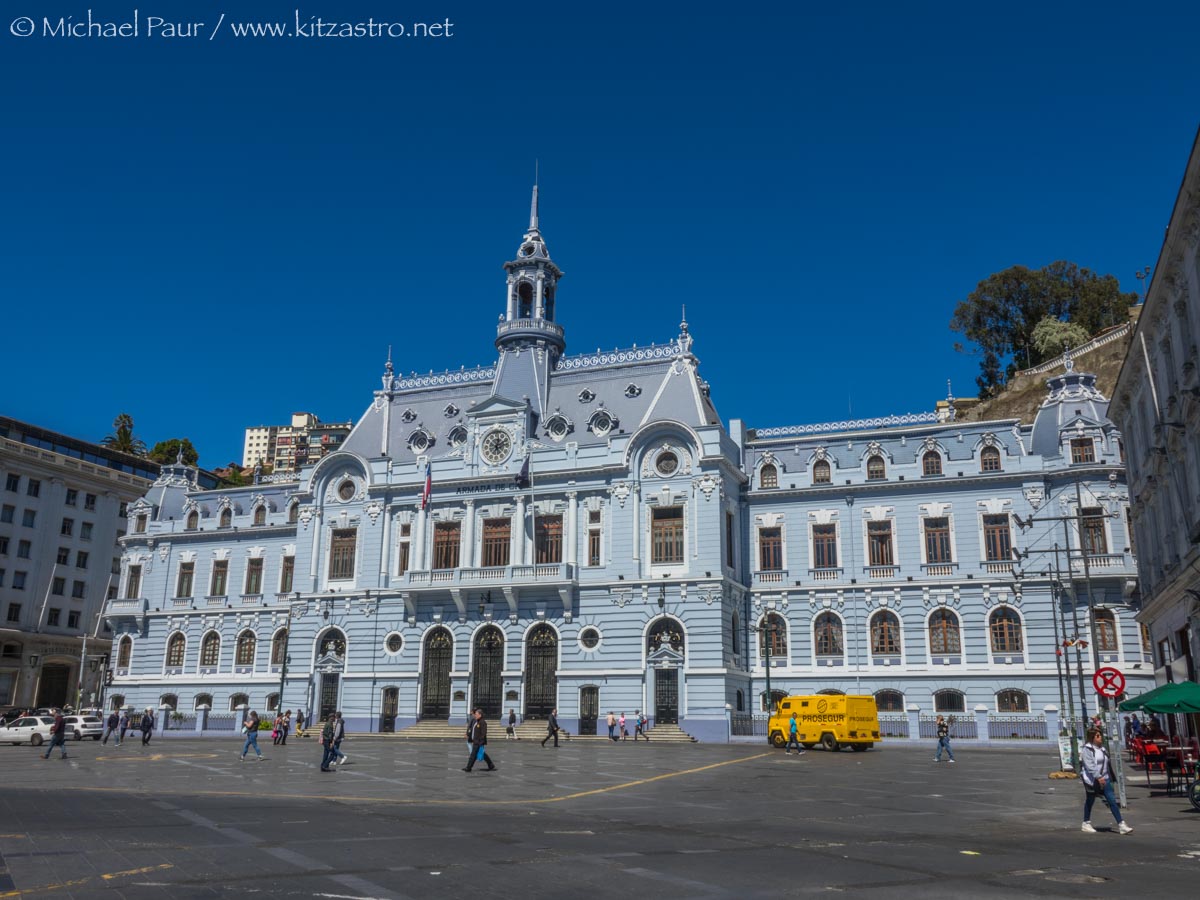 Kommandozentrale der chilenischen Marine am Plaza Sotomayor...
Command center of the Chilean Navy at Plaza Sotomayor...
Sony RX10-III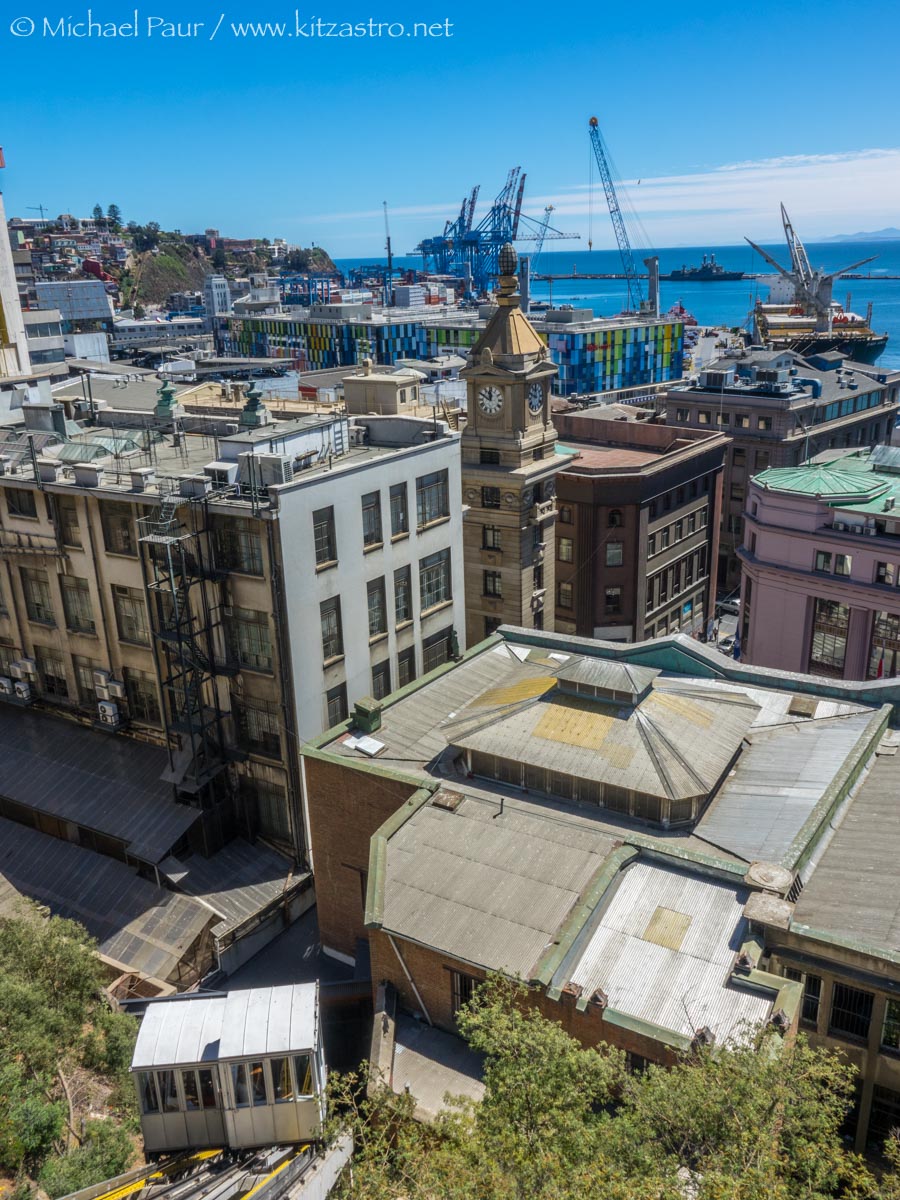 Aussicht vom Cerro Conception auf den Turri Uhrturm sowie Lift...
View from Cerro Conception to the Turri Clock Tower and lift...
Sony RX10-III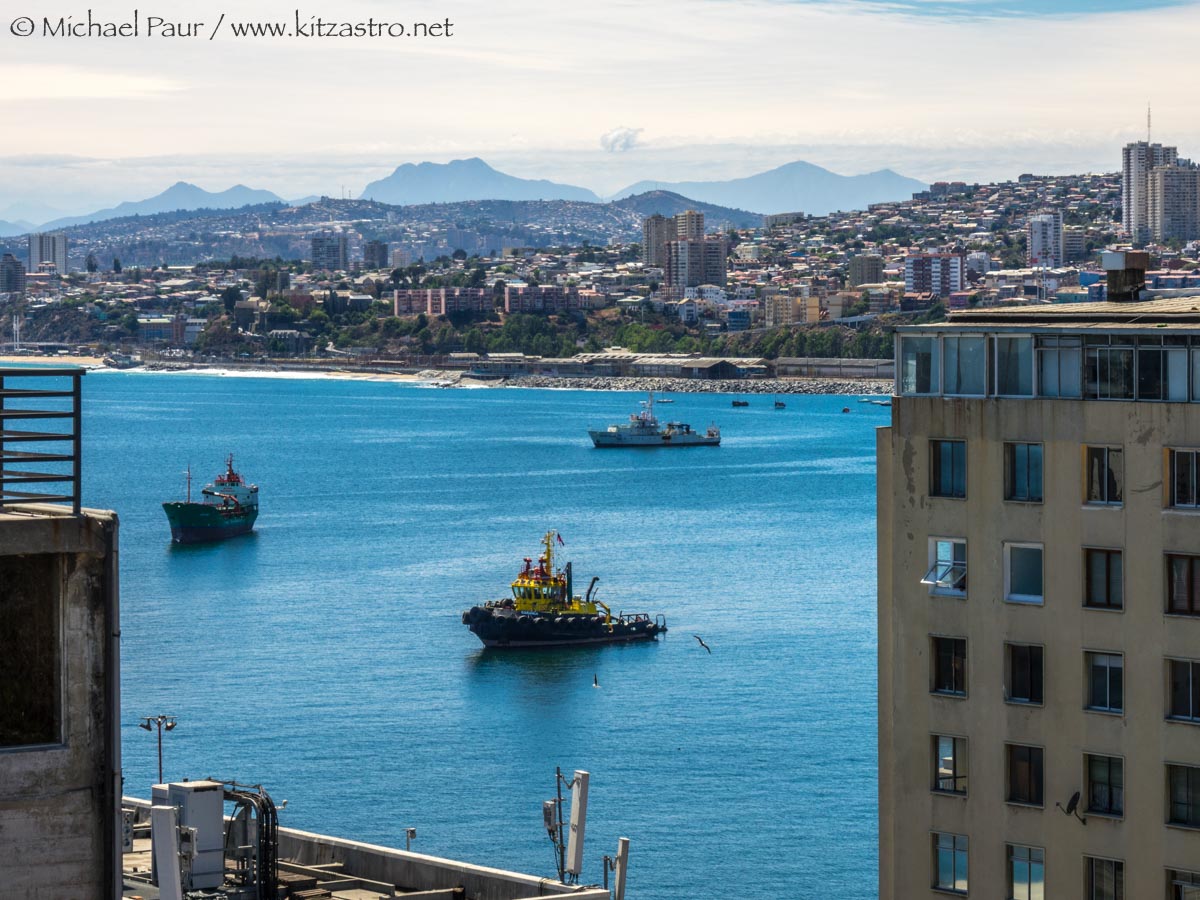 Blick über die Bucht...
View across the bay...
Sony RX10-III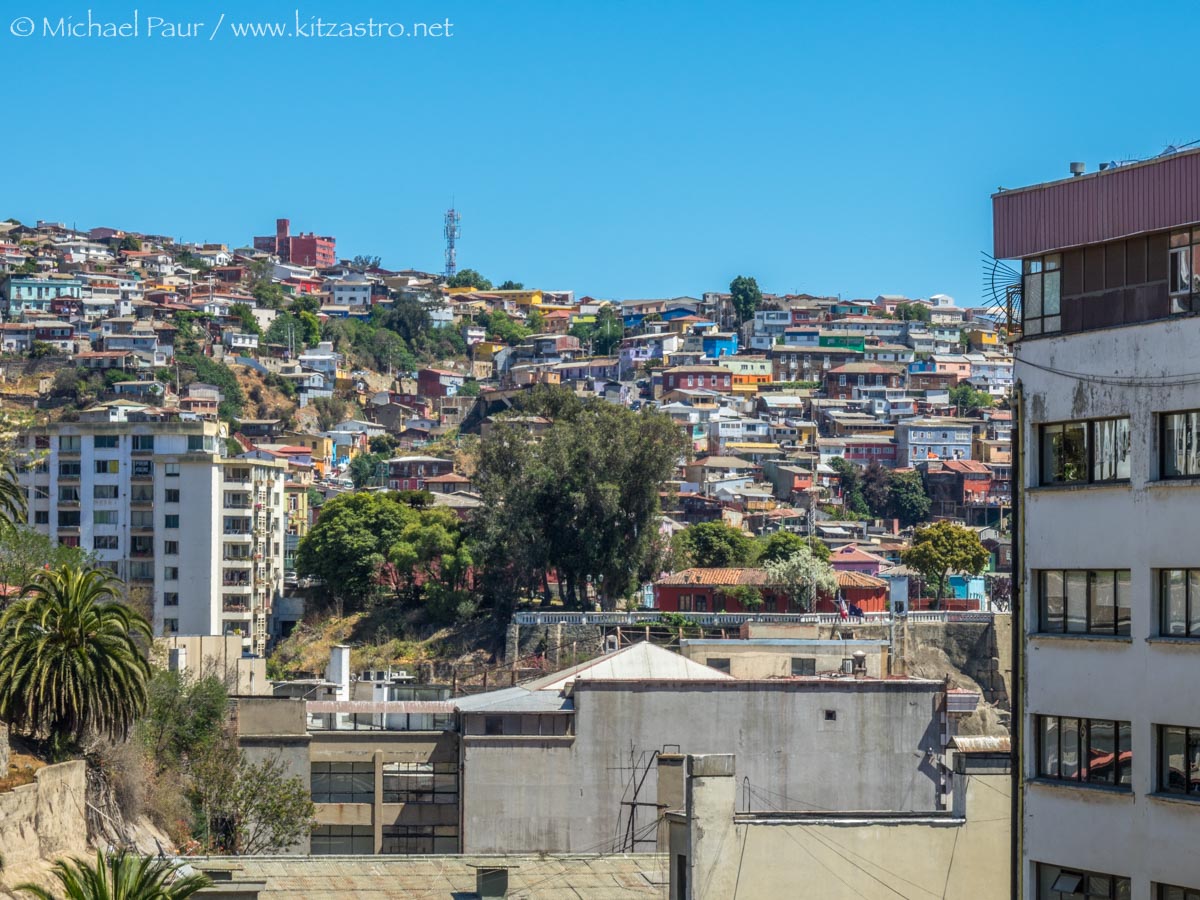 Bunte Häuser auf den Hügeln...
Colorful houses on the hills...
Sony RX10-III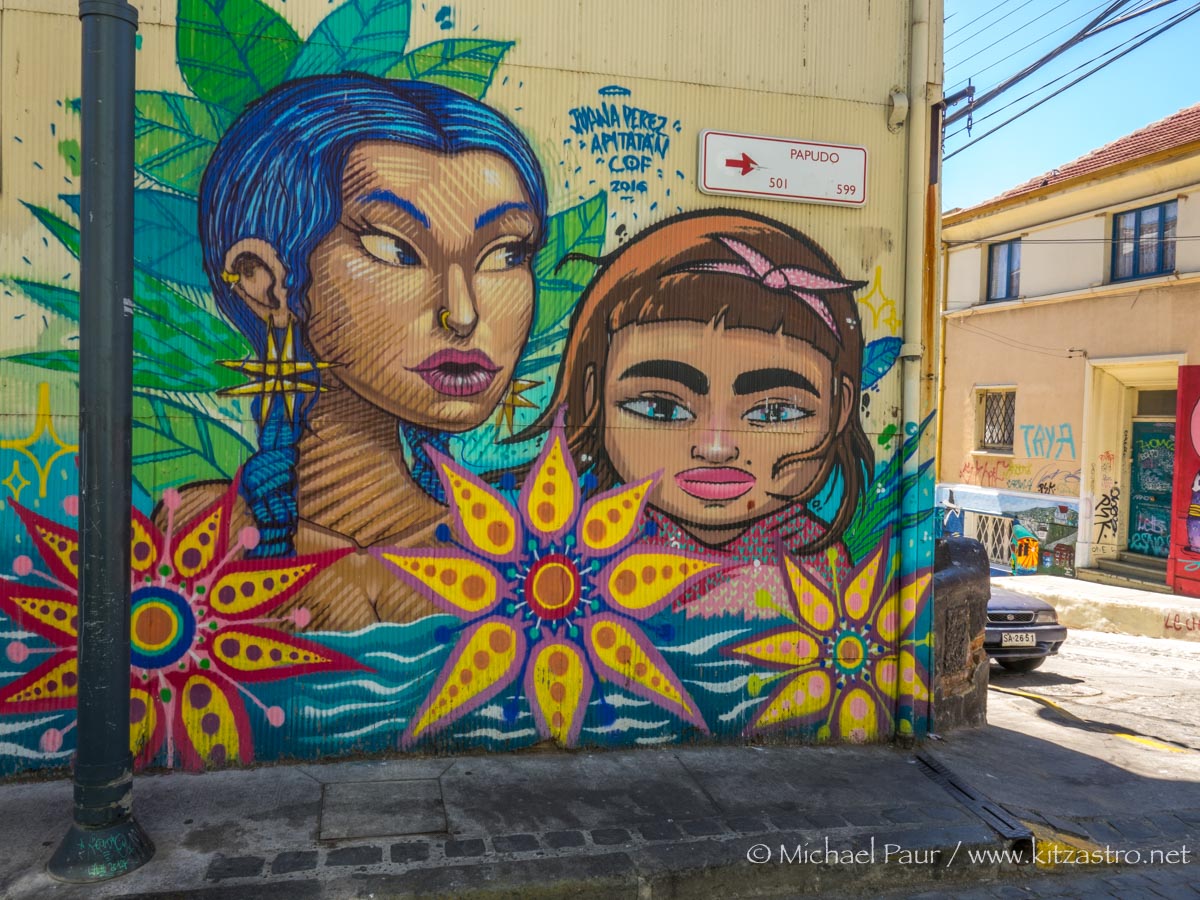 Kunstvoll gestaltete Wände im Ortsteil Conception...
Artfully designed walls in the district Conception...
Sony RX10-III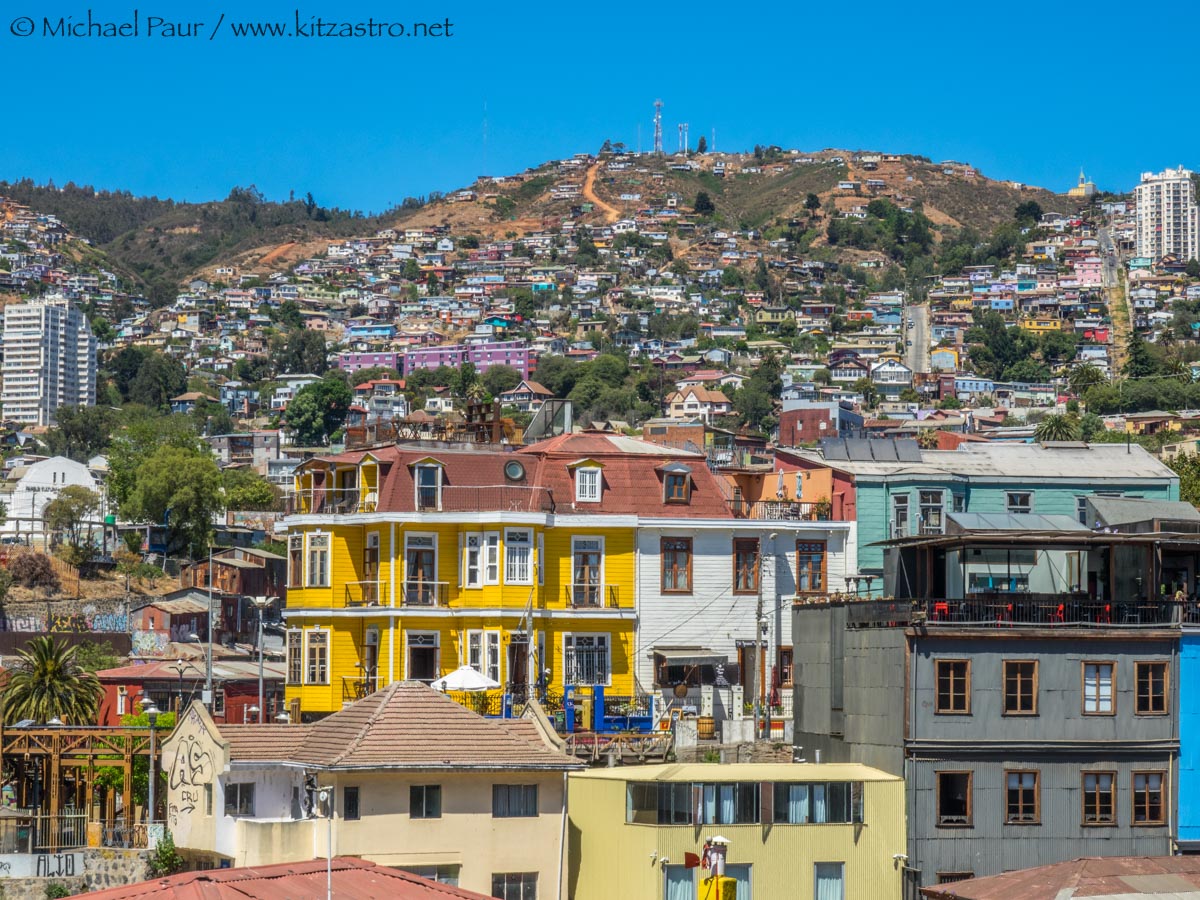 Wunderschönes Valparaiso...
Beautiful Valparaiso...
Sony RX10-III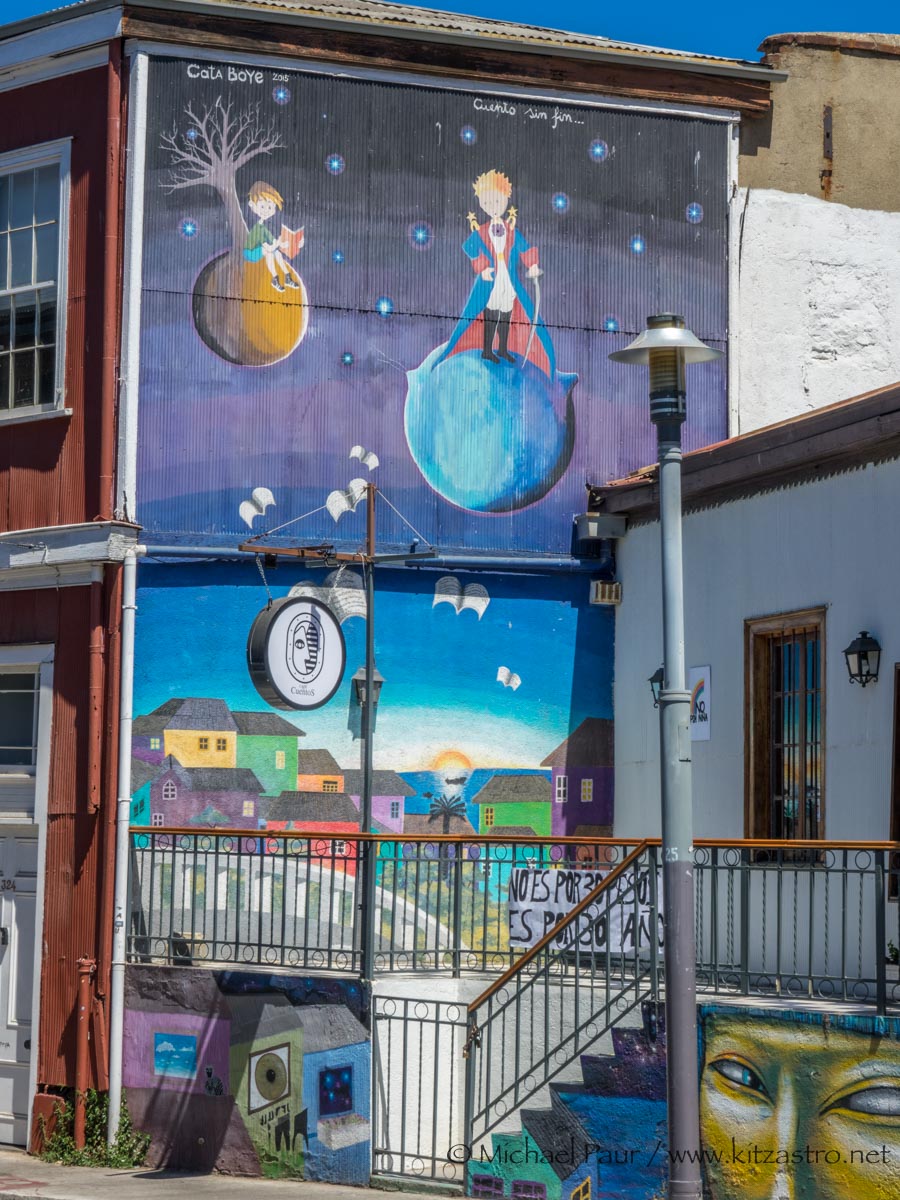 Häuserwand Conception...
Houses wall Conception...
Sony RX10-III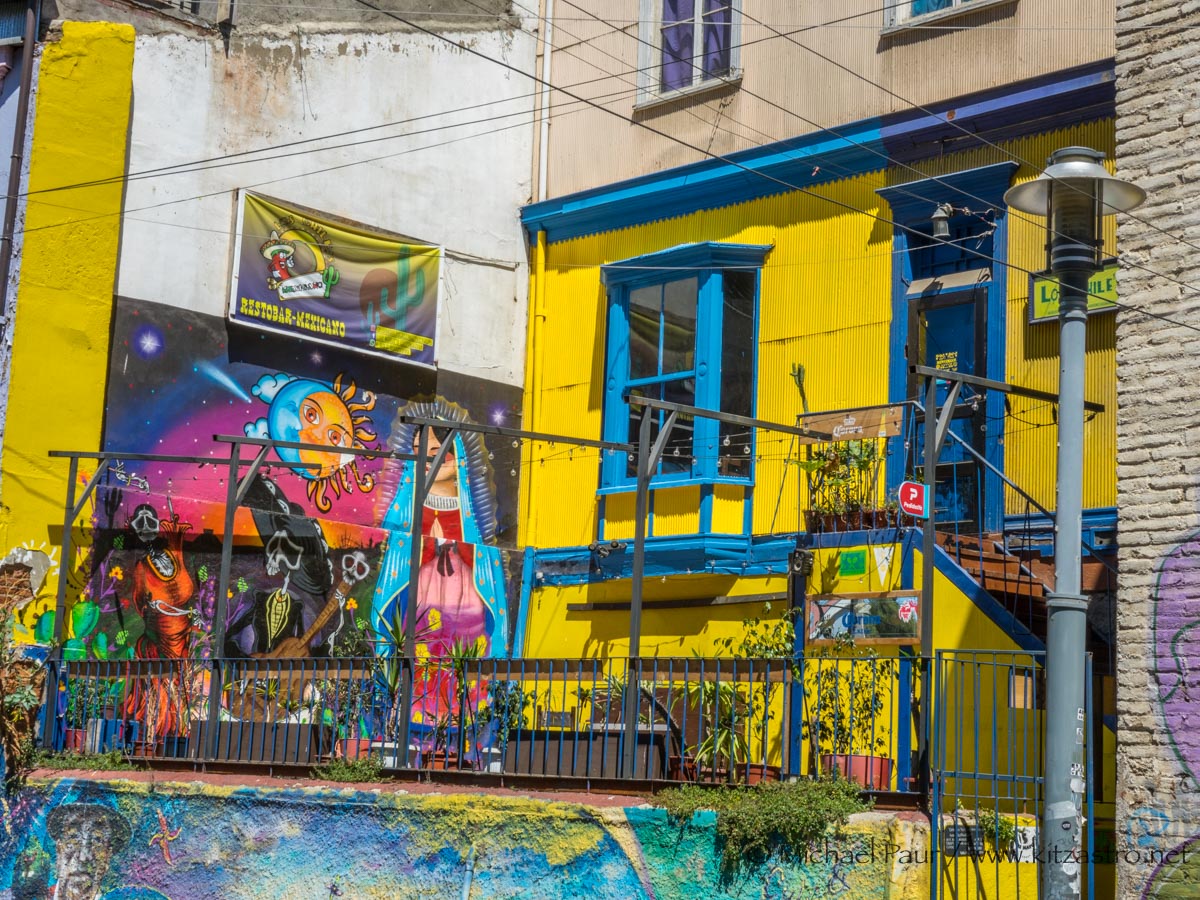 Conception...
Conception...
Sony RX10-III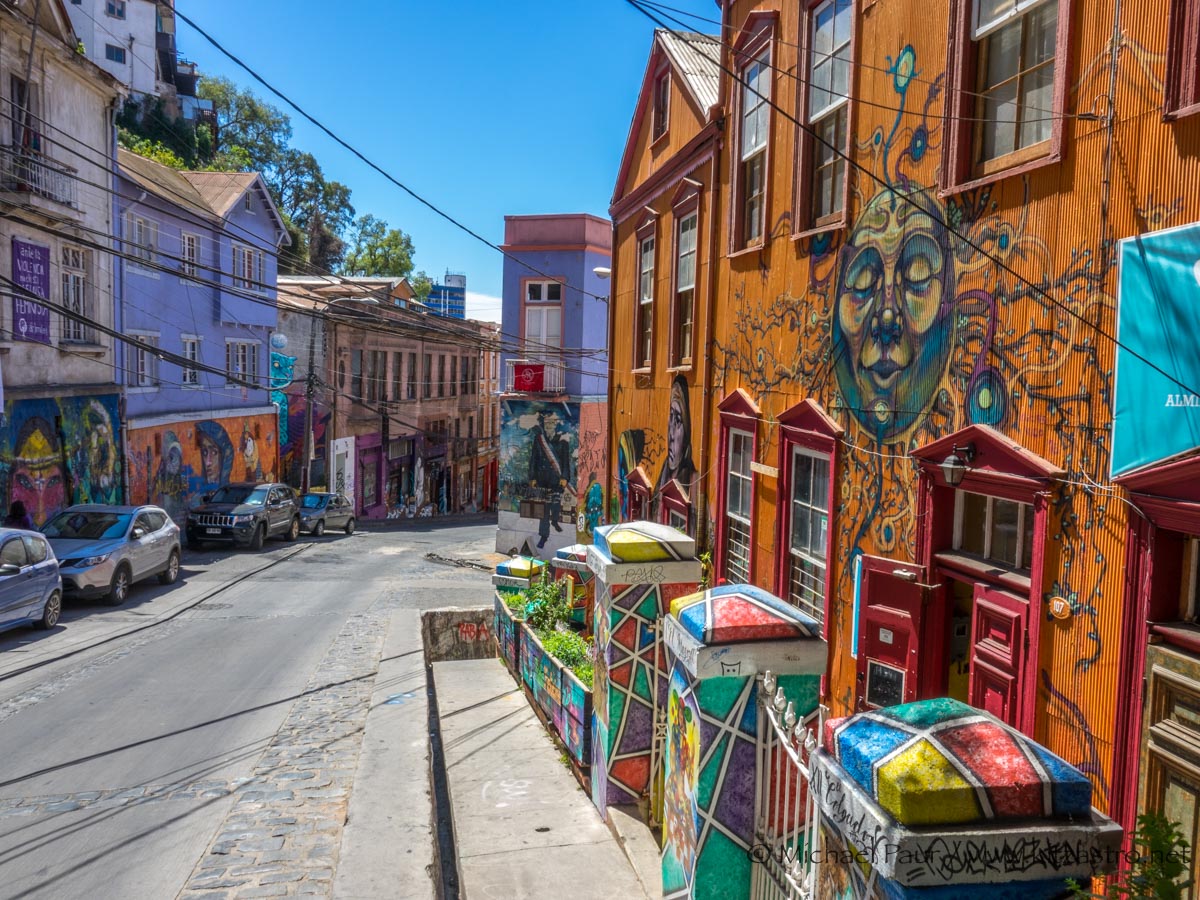 Bunte Häuser Conception...
Colourful houses Conception...
Sony RX10-III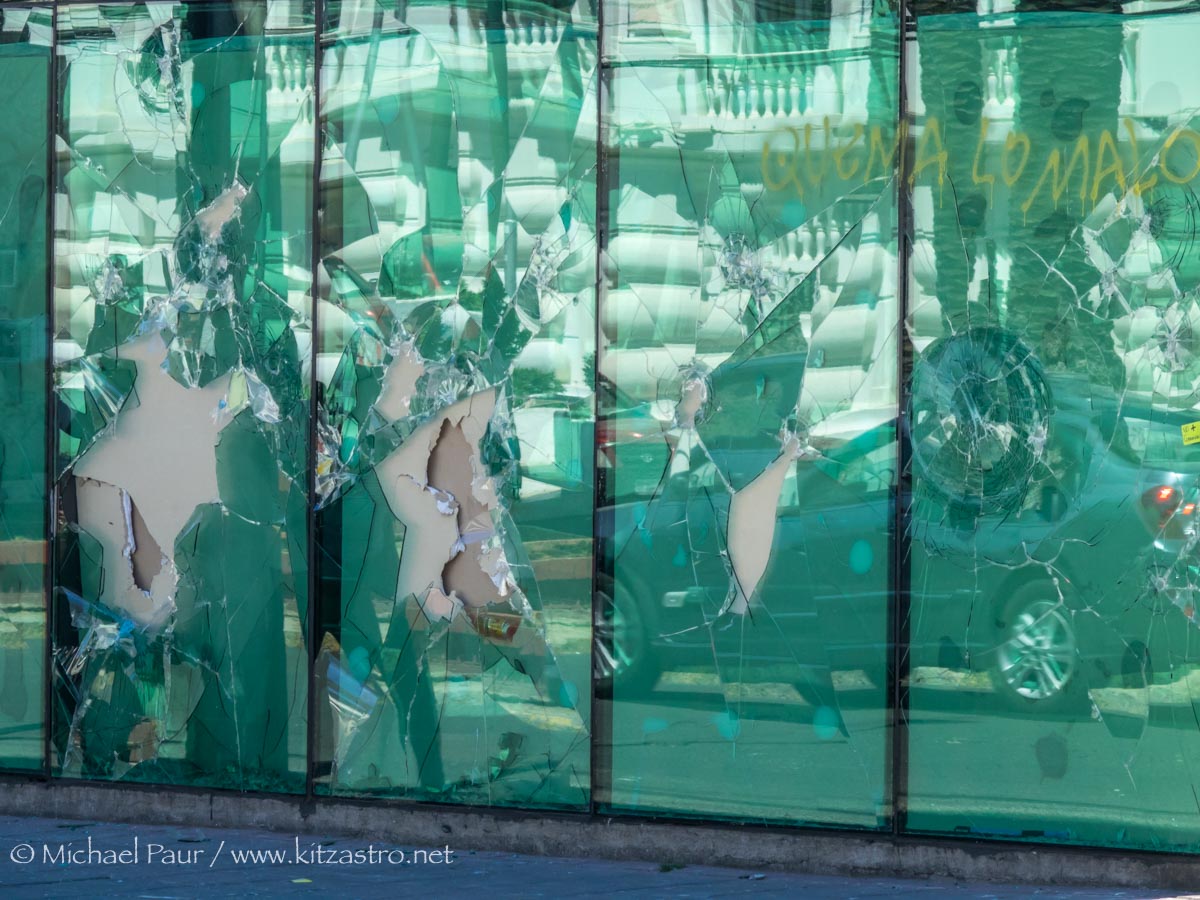 Leider hat die Gewalt auch vor Valparaiso nicht halt gemacht...
Unfortunately violence did not stop at Valparaiso...
Sony RX10-III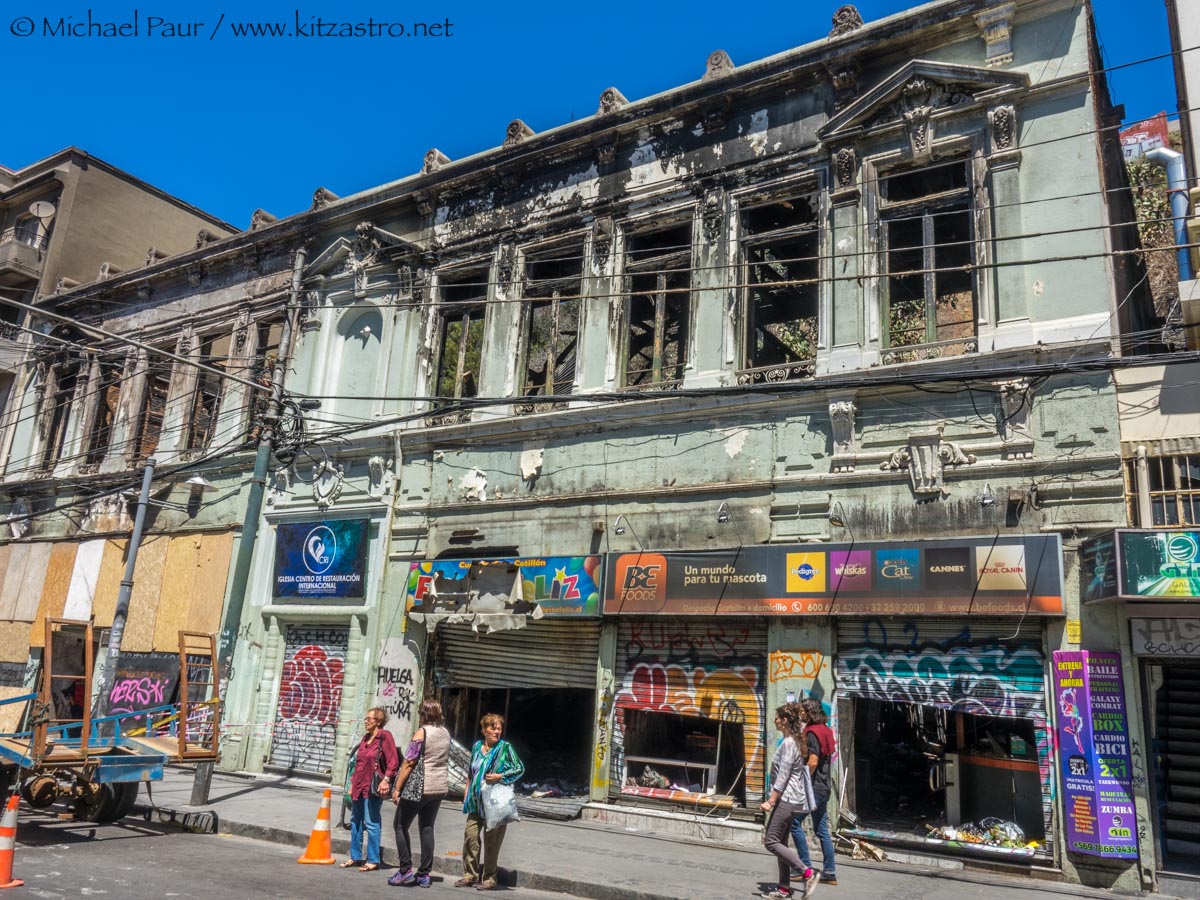 Die hässliche Seite von Valparaiso...
The ugly side of Valparaiso...
Sony RX10-III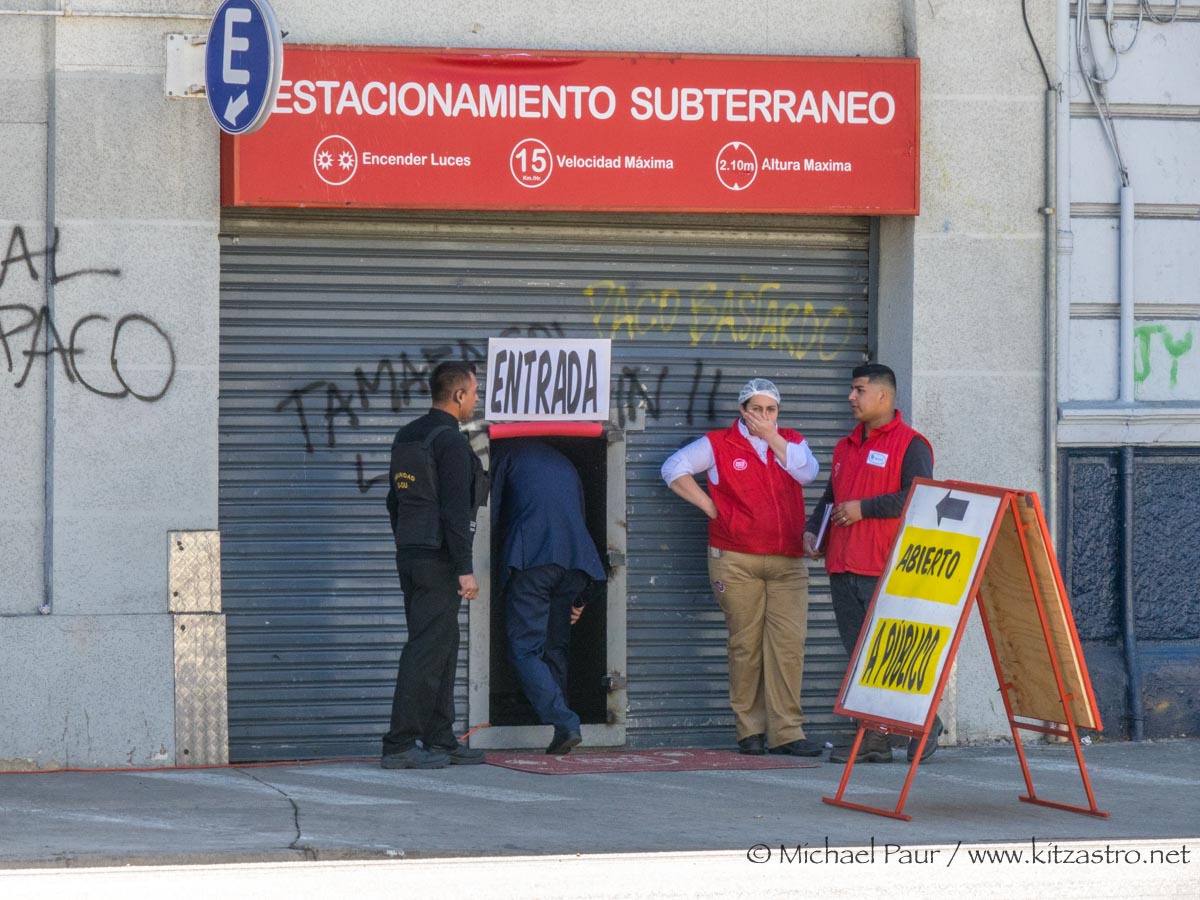 Die U-Bahn wurde nur unter Sicherheitsvorkehrungen geöffnet...
The subway was opened only under security arrangements...
Sony RX10-III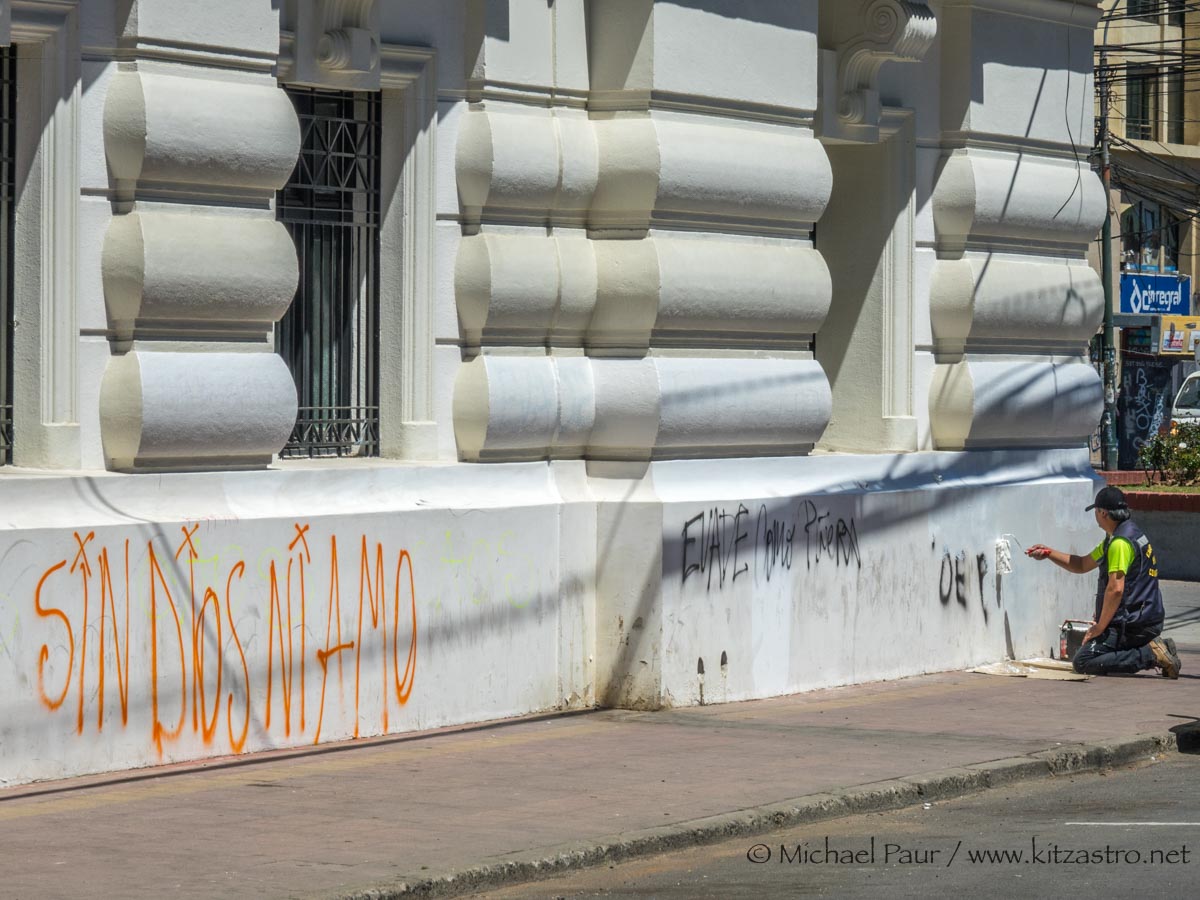 Häuserwände werden wieder gestrichen...


House walls are painted again...


Sony RX10-III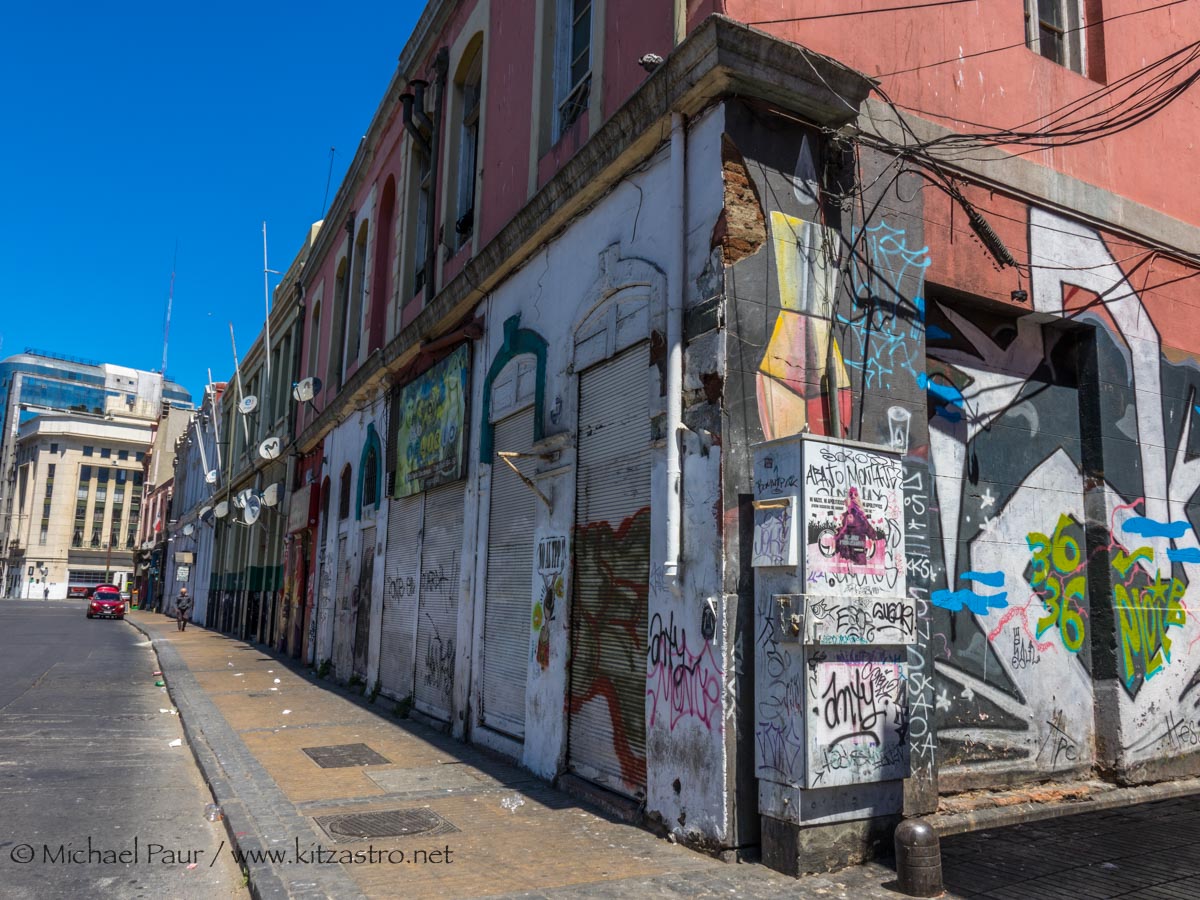 Verbarrikadierte Geschäfte...
Barricaded shops...
Sony RX10-III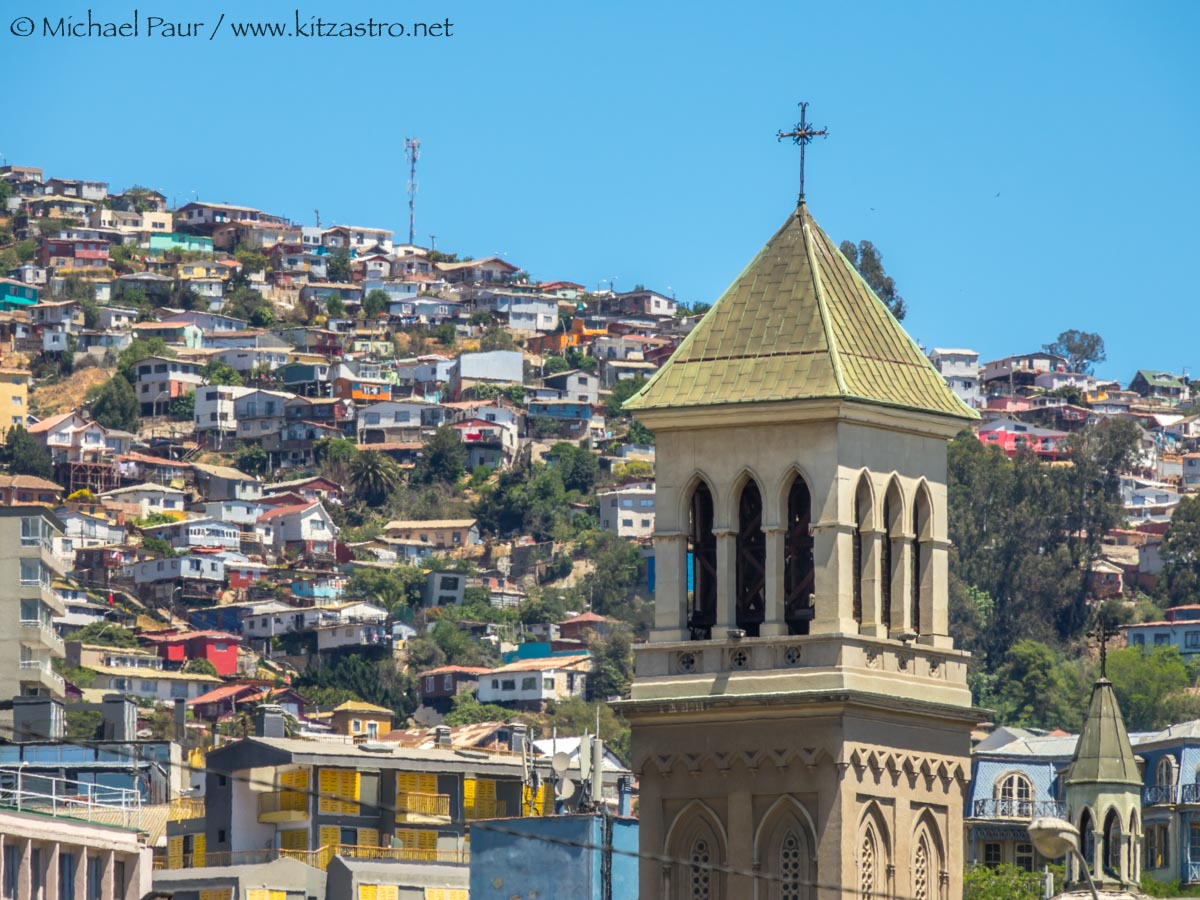 Häuser auf den Hügeln...
Houses on the hills...
Sony RX10-III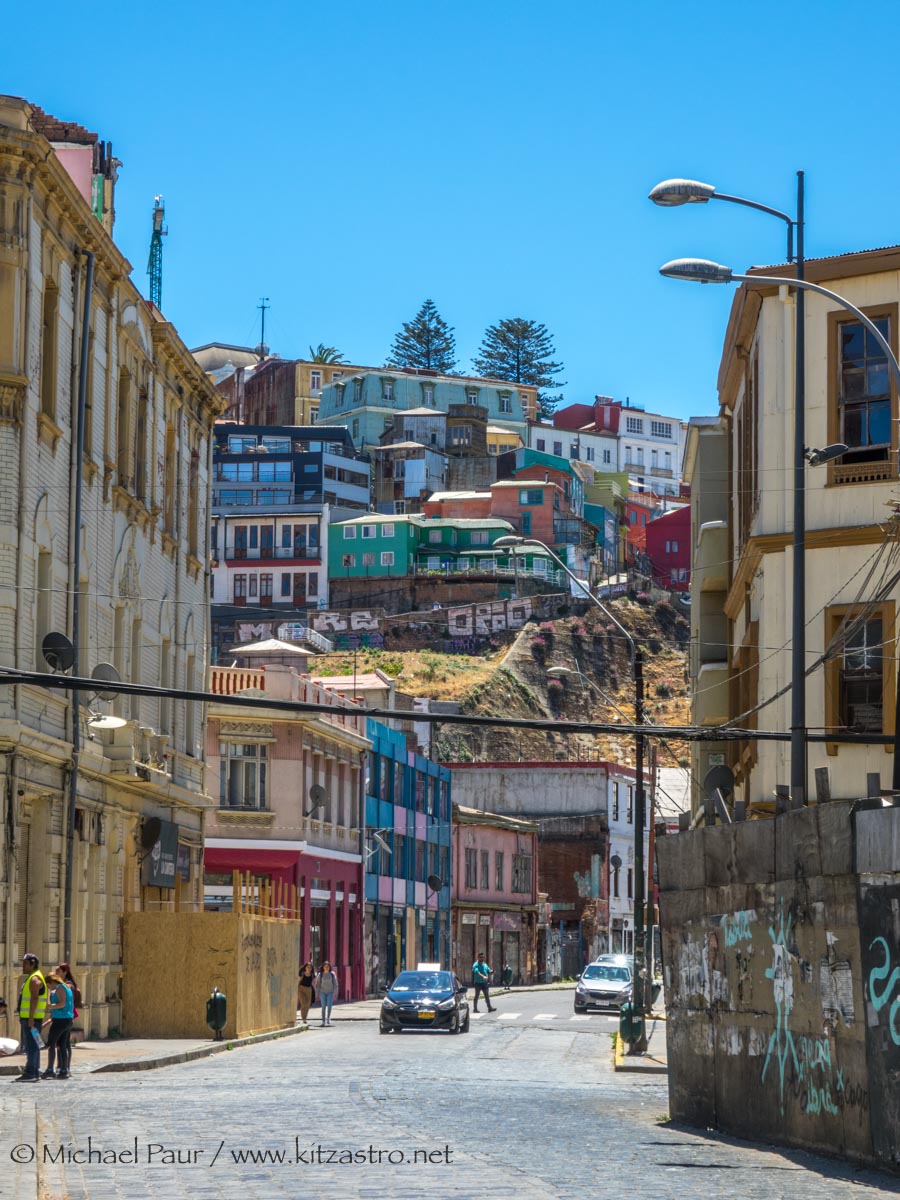 Häuser auf den Hügeln...
Houses on the hills...
Sony RX10-III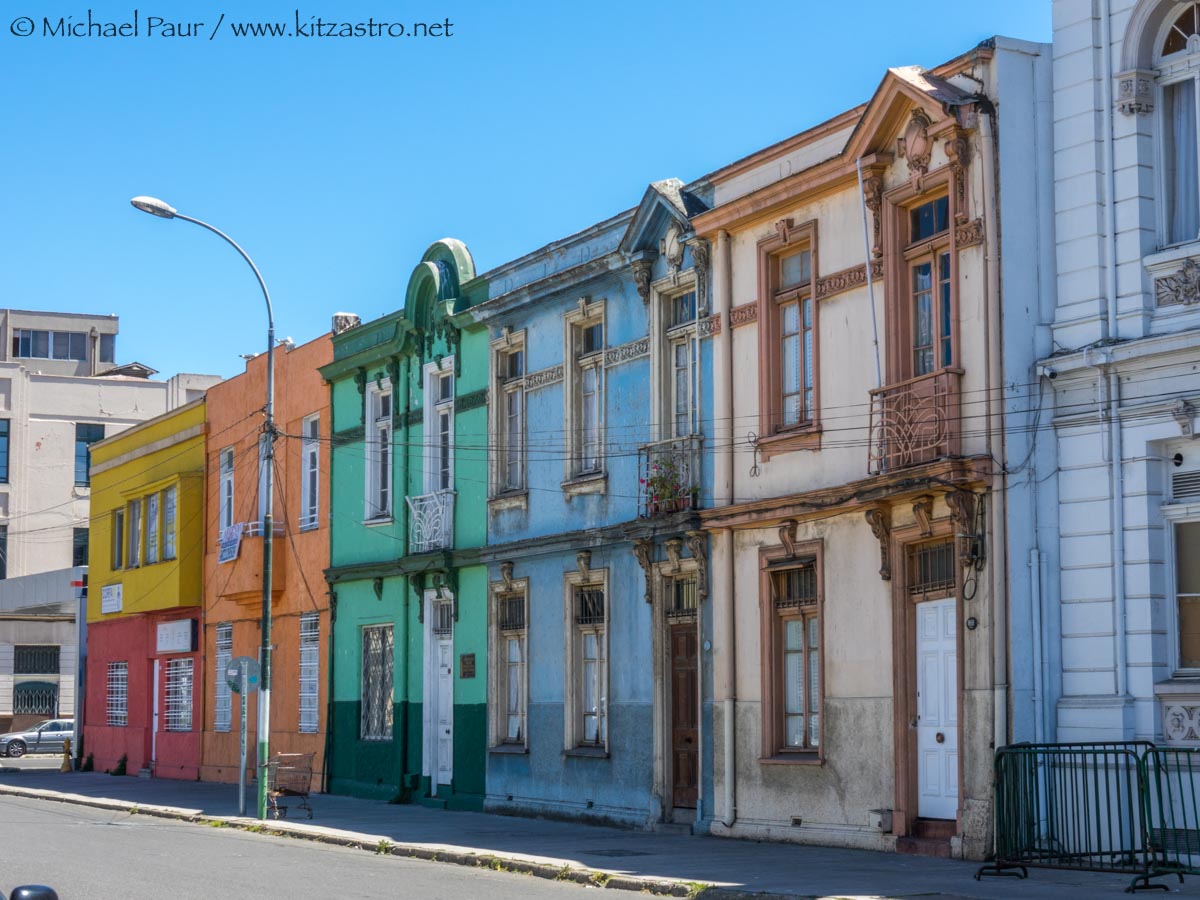 Bunte Häuserzeile - typisch für Valparaiso...
Colorful row of houses - typical of Valparaiso...
Sony RX10-III
...weiter nach Santiago de Chile:
zurück zur Bilderalbum-Übersicht