www.kitzastro.net

Island 2017




Unsere Reise in die USA mit Icelandair führte uns über Island. Diese Gelegeneit nutzten wir, um auchvdieses interessante Land ein paar Tage lang zu bereisen. Was soll ich sagen - ich hatte diese Insel unterschätzt! Auch wenn uns das Wetter nicht unbedingt bestens gesonnen war, haben wir ein wunderschönes und ursüprüngliches Land kennengelernt - Natur pur sozusagen.

Begleitet uns auf unserer Reise...



Our journey to the United States with Icelandair brought us also to Iceland. We took this opportunity to also visit this interesting country for a few days. What should I say - I underestimated this Island! Even when the weather wasn´t that good we found a wonderful and very natural country - real nature....

Come and follow our journey...

Skogafoss - 60 Meter hoch und 25 Meter breit - an der Südküste des Landes.
Skogafoss at the iceland south coast - 60 meters high and 25 meters in diameter.
Canon EOS 6D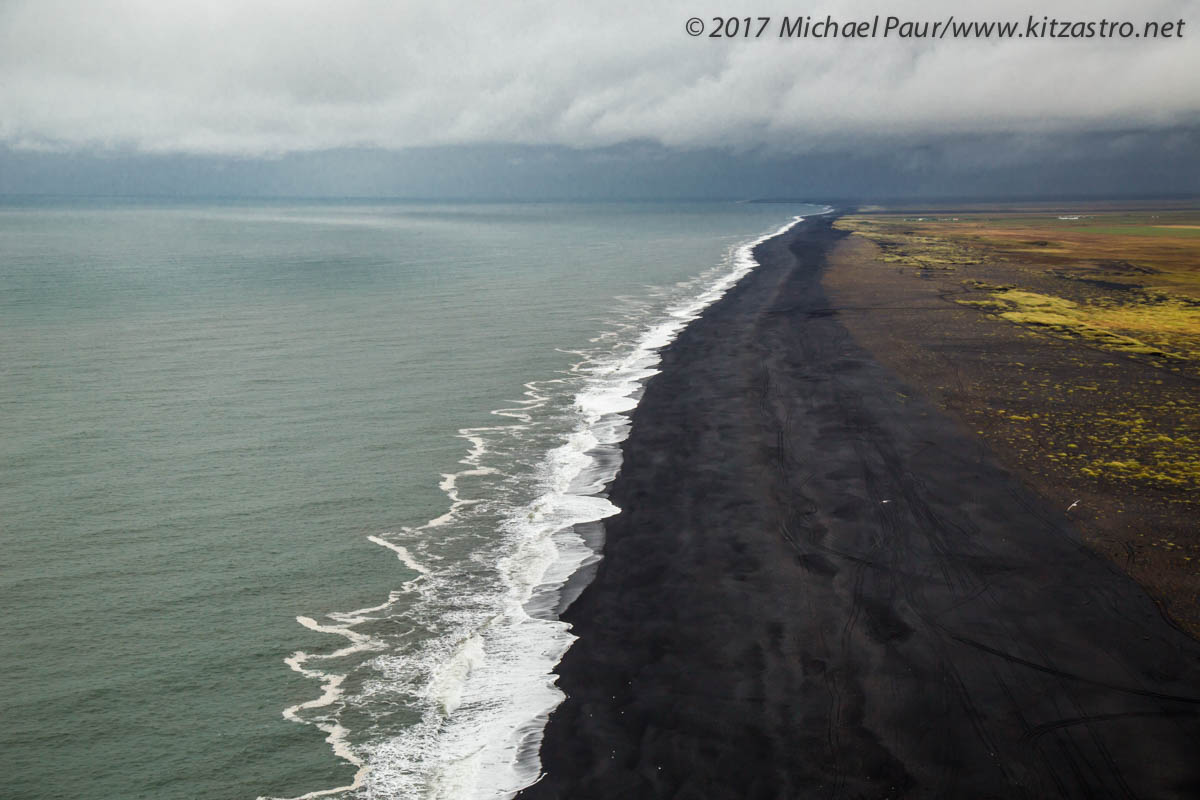 Der schwarze Strand von Reynisfjara am Kap Dyrhólaey im Süden von Island...
The black beach of Reynisfjara at Cape Dyrhólaey in the south of Iceland...
Canon EOS 6D
...unweit davon Dyrhólaey (Türlochinsel) am gleichnamigen Kap -115 Meter hoch aufragende Halbinsel im Süden von Island.
...next to Dyrhólaey (Doorholeisland) at same named Cape - 115 meters tall peninsula in the south of Iceland.
Canon EOS 6D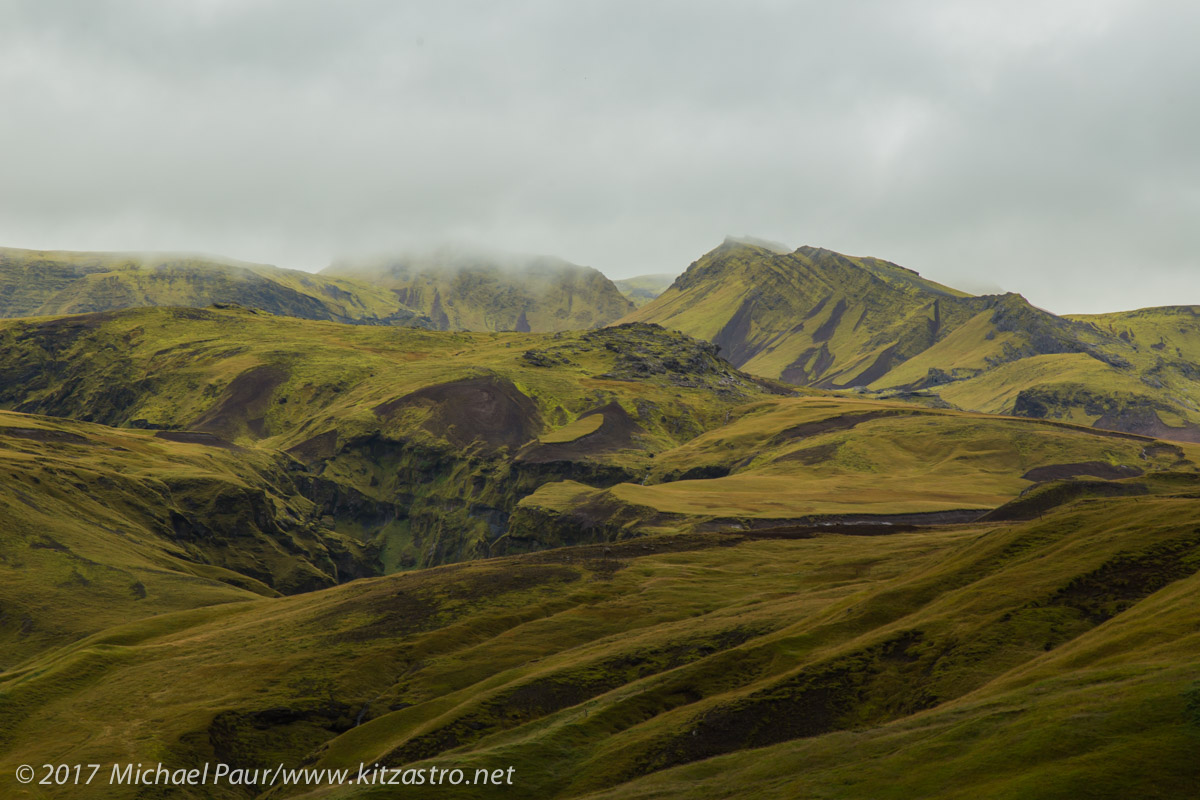 Berge...
Mountains...
Canon EOS 6D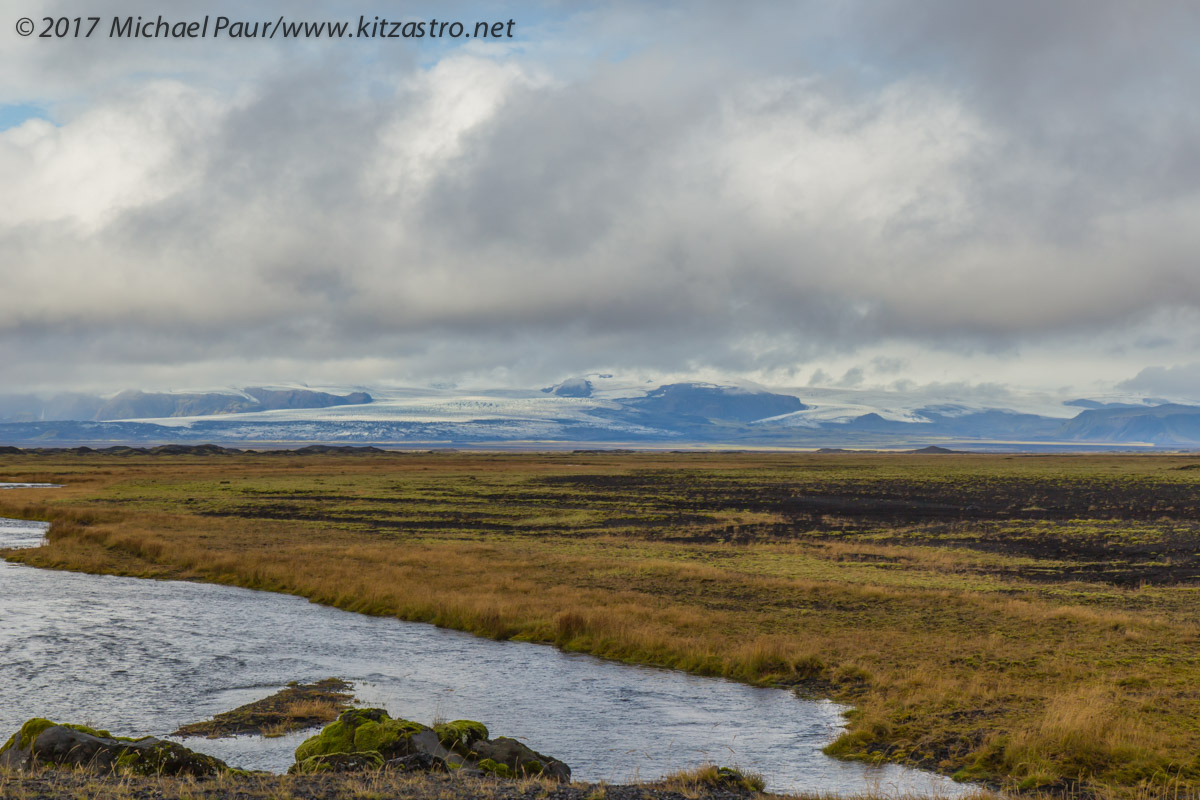 Gletscher
Glacier
Canon EOS 6D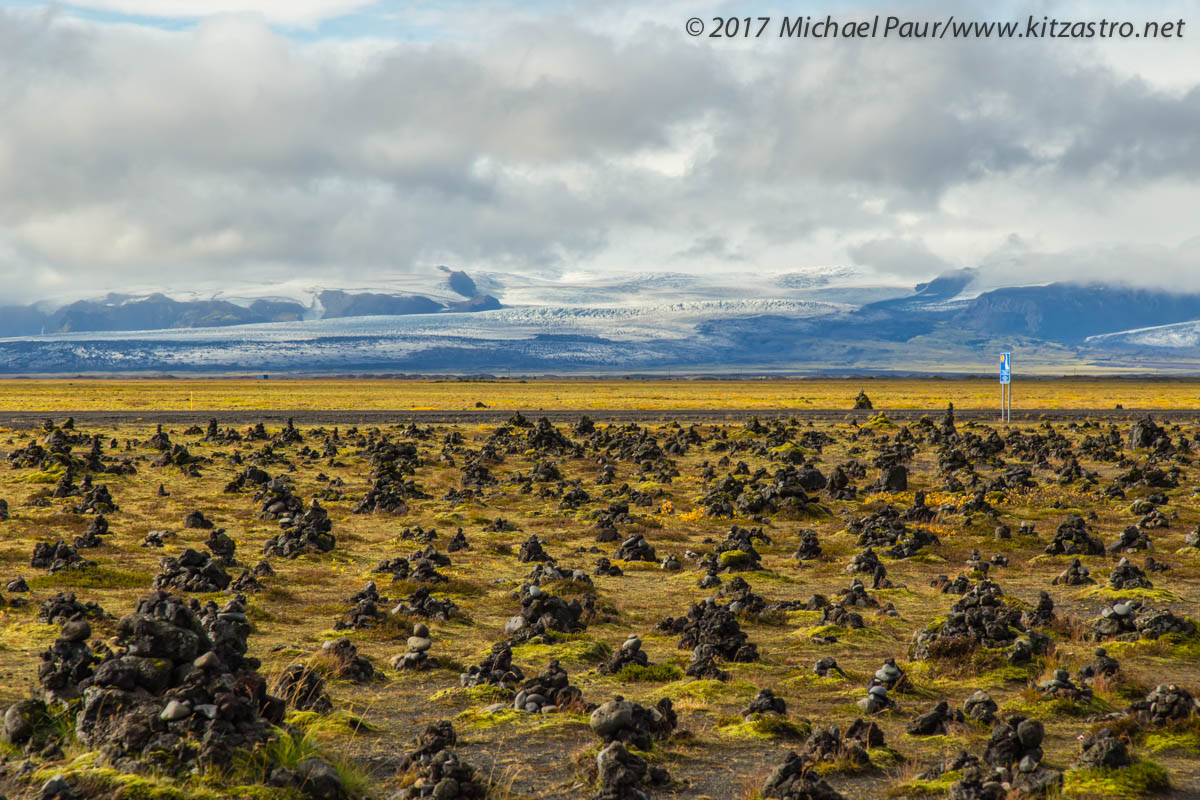 Laufskálavarða nahe der Südküste.


Laufskálavarða near south coast.


Canon EOS 6D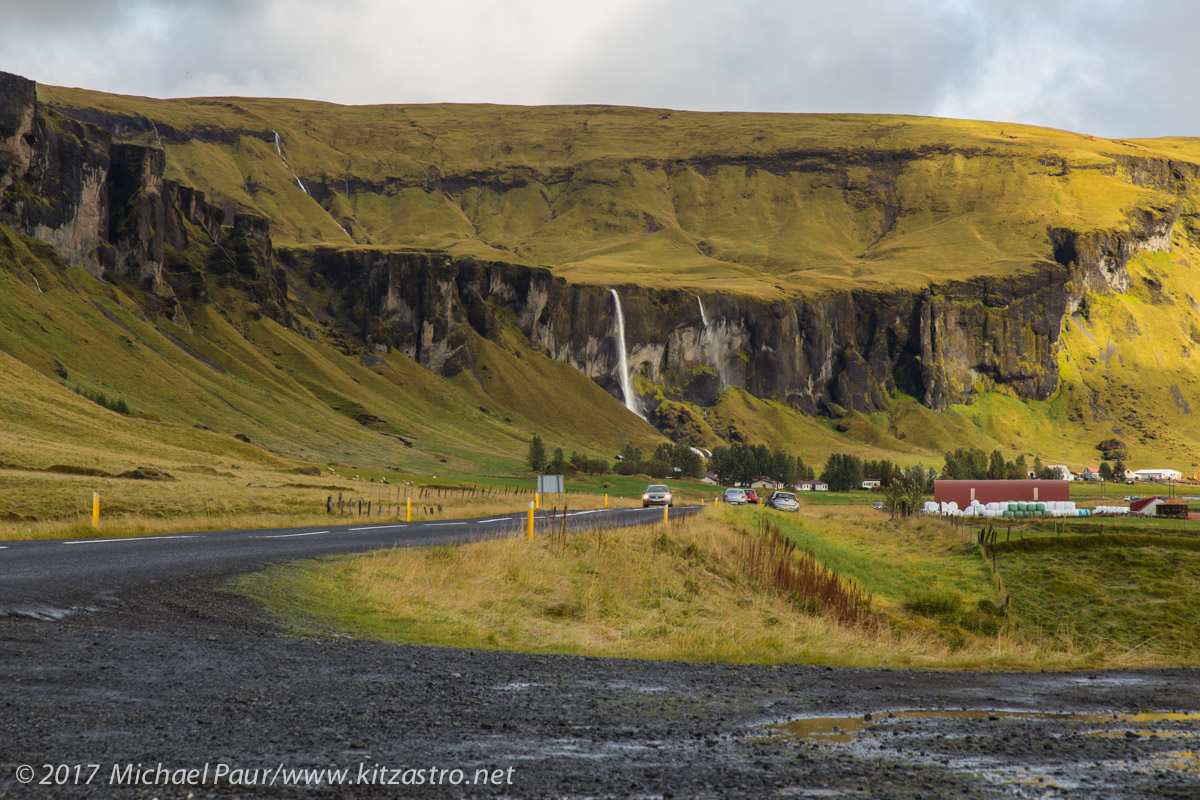 Foss a Sidu ("fliegender" Wasserfall) an der Ringstraße im Süden Islands...
Foss a Sidu ("flying" waterfall) at the ring street in the south of Iceland...
Canon EOS 6D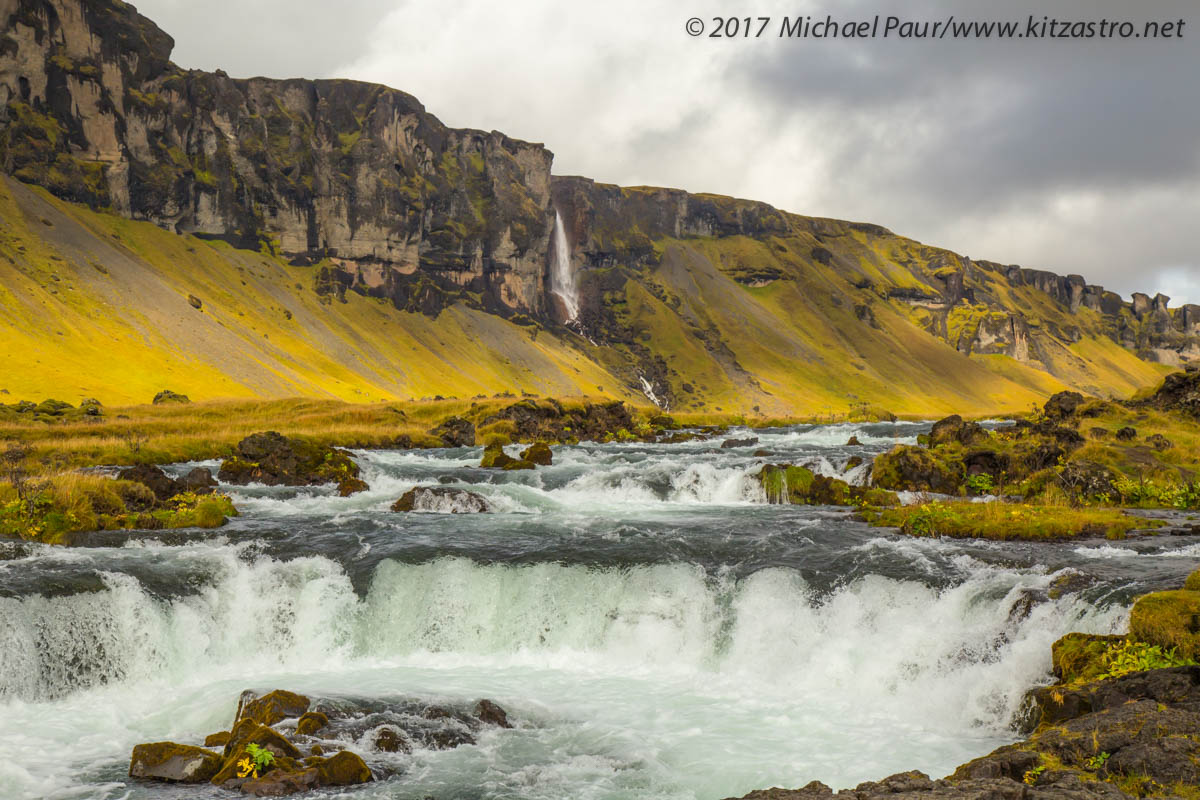 Foss

-

nur eine Kurve dahinter...




Foss - only ine curve behind...




Canon EOS 6D



Foss
Foss
Canon EOS 6D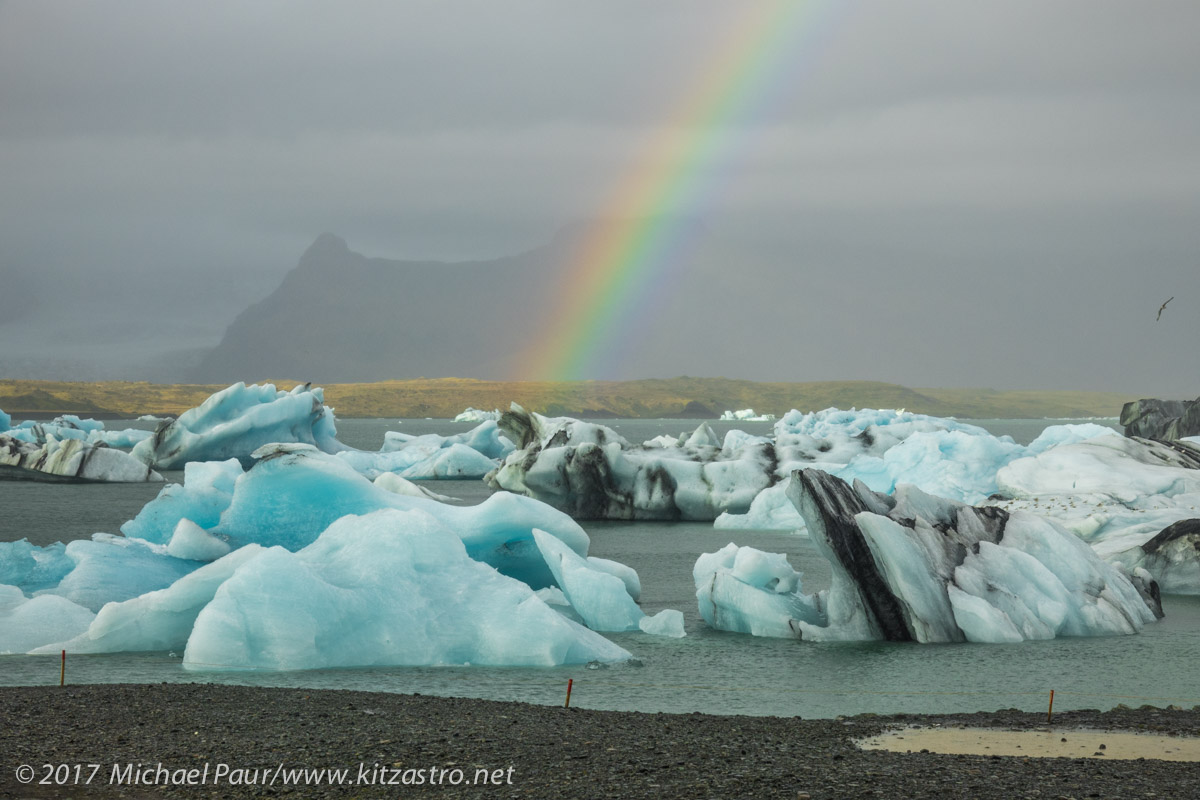 Eisberge in der Lagune des Jökulsarlon Gletschers - hier treiben die Eisberge mit den Gezeiten aus der Lagune ins offene Meer.
Ice hills in Jökulsarlon glacier lagoon. Tides are pushing them into the open sea.
Sony RX10-III
Die Lagune mit dem riesigen Gletscher im Hintergrund.
The lagoon with the huge glacier in the background.
Canon EOS 6D
Gletschereis
Glacier ice


Sony RX10-III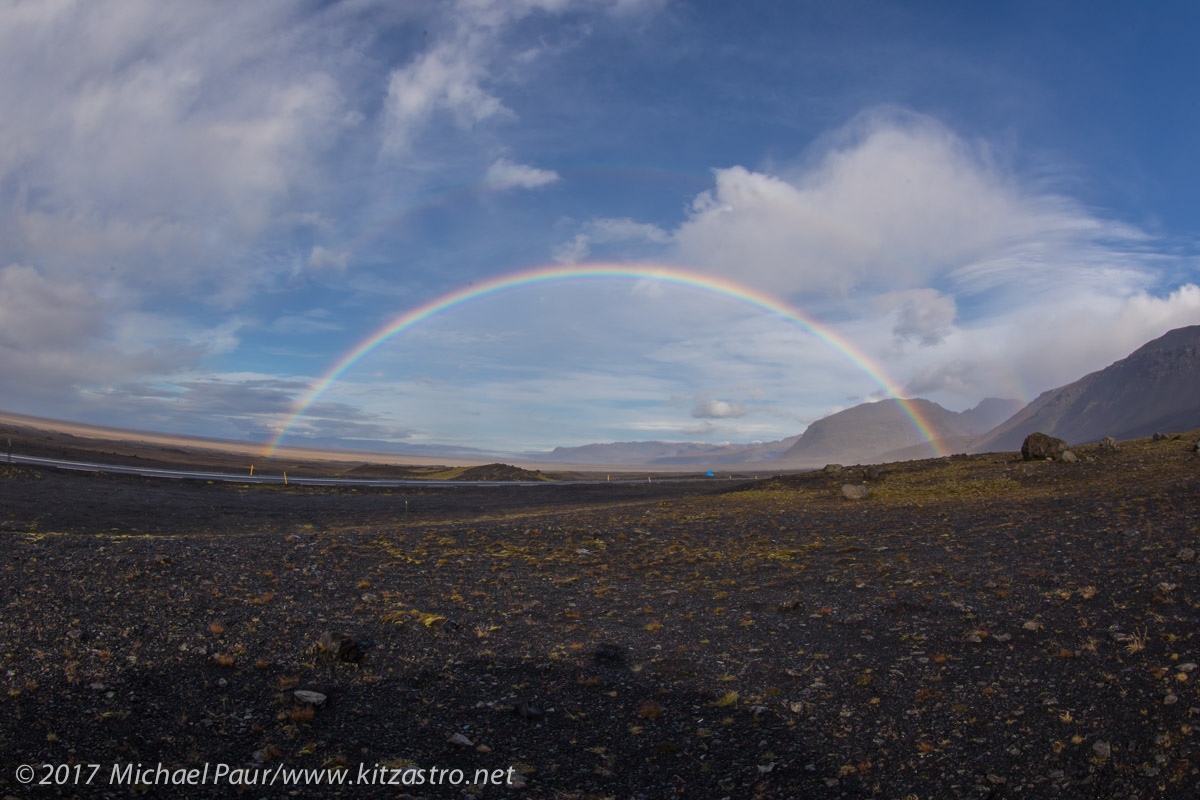 Das feuchte Wetter hat auch seine guten Seiten - wir werden am Morgen mit einem wunderbaren Regenbogen belohnt...
The wet weather also has good sides - we are rewarded with a wonderful rainbow...
Canon EOS 6D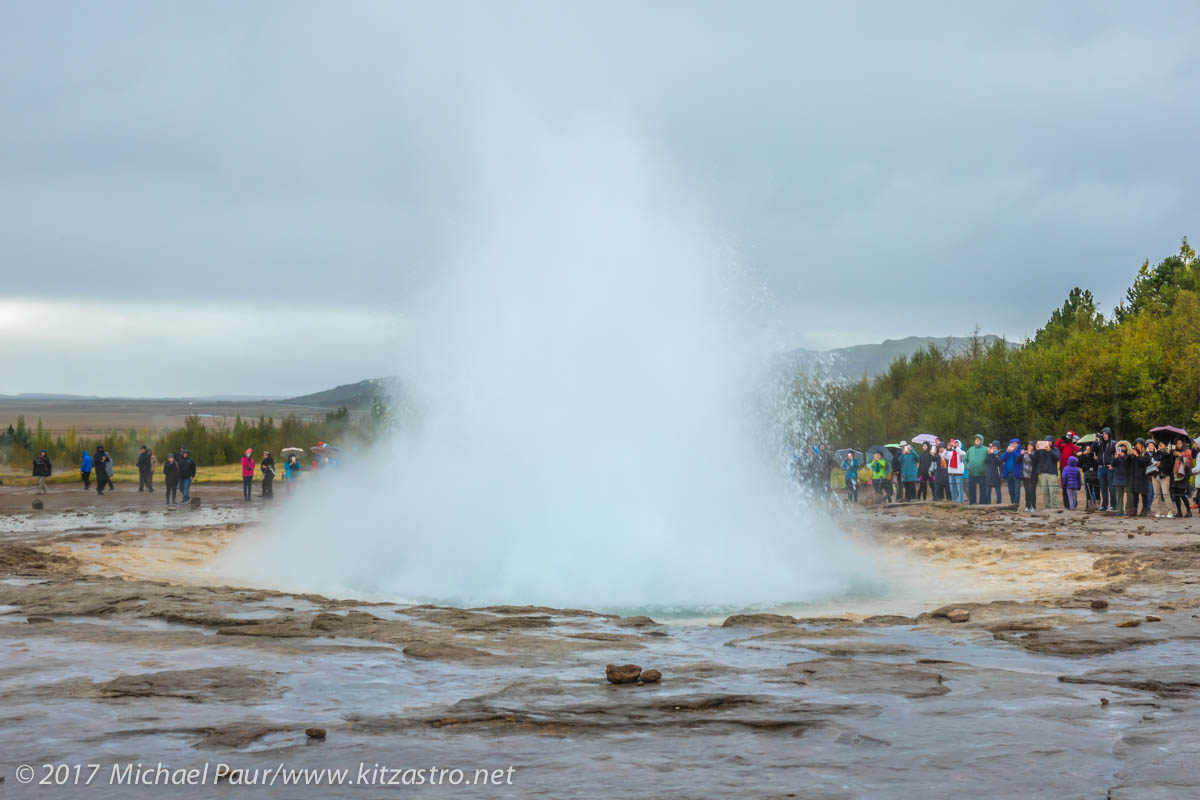 Tag 2 führt uns u.a zum Strokkur Geysir. Die Ausbrüche erfolgen ca. alle 10 Minuten und erreichen eine max. Höhe von 25-35m.
Day 2 leads us to Stokkur Geysir. Eruptions are happening every 10 minutes and reach a maximum of 25-35 meters.
Sony RX10-III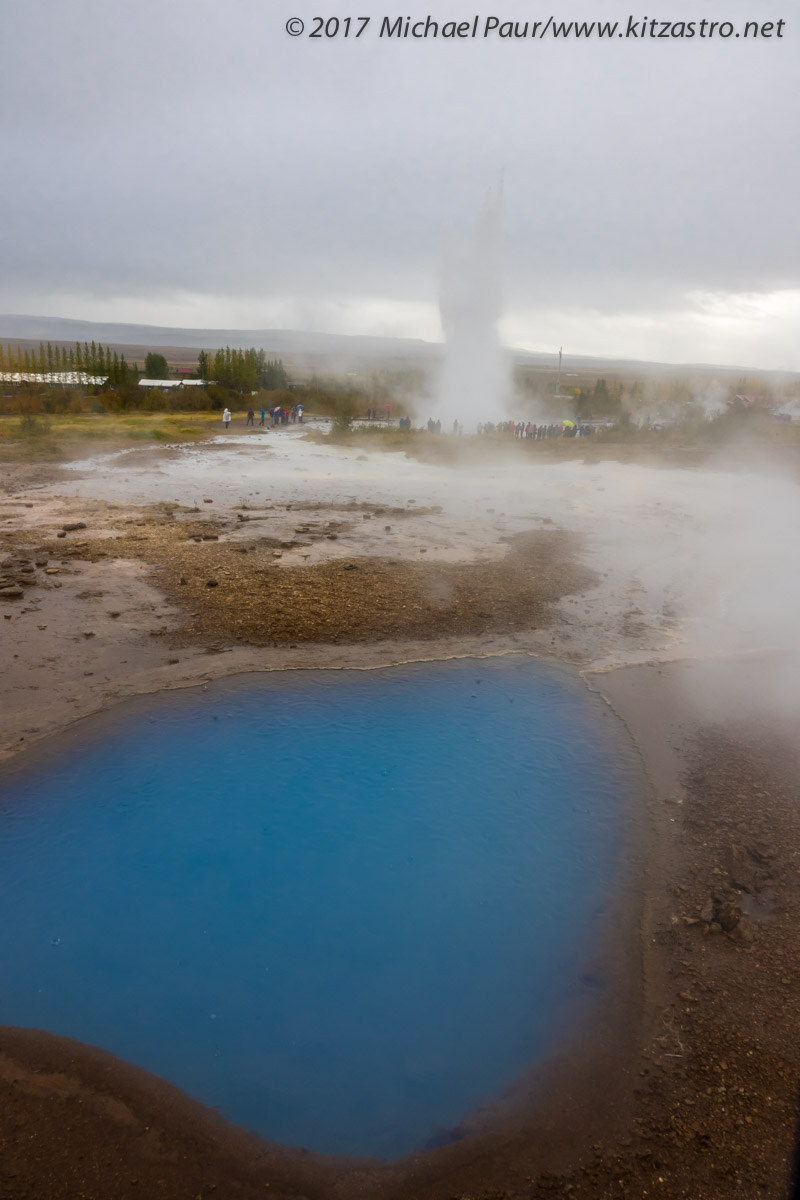 Strokkur Geysir während des Ausbruchs (im Hintergrund)
Stokkur Geysir during eruption (background)
Sony RX10-III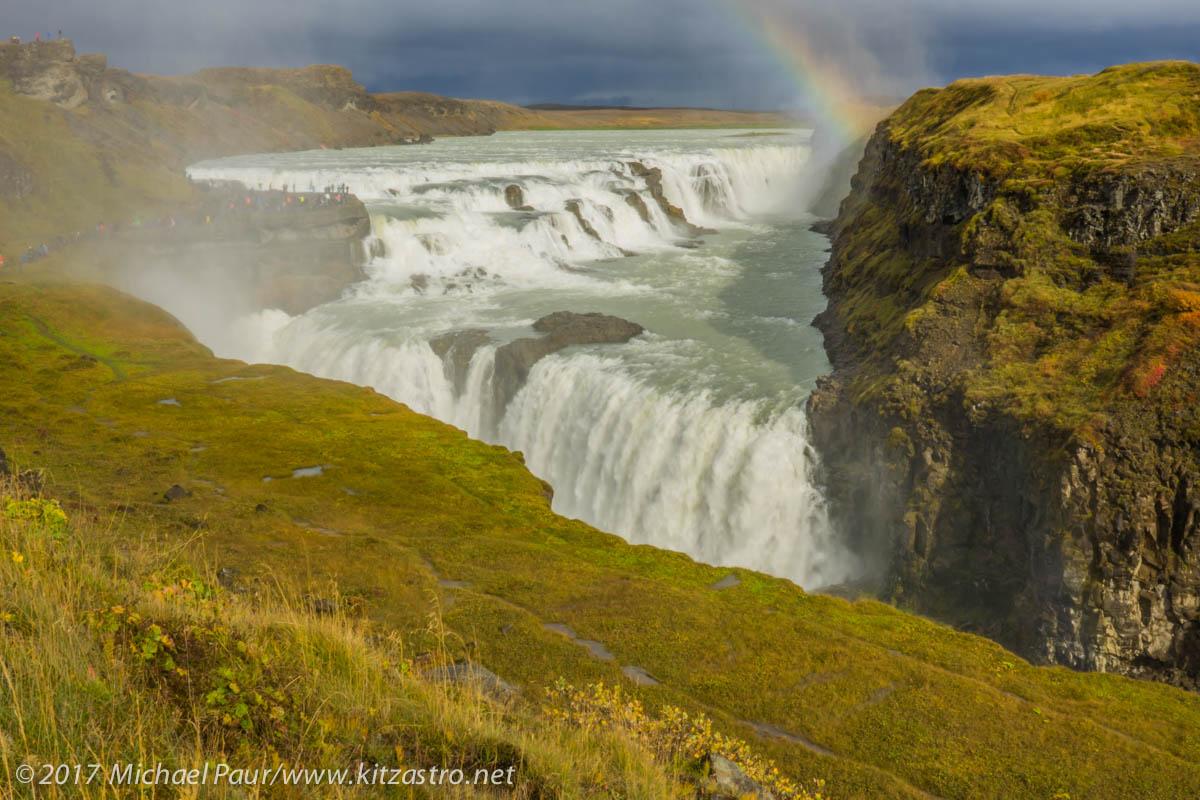 ...nicht weit vom Stokkur Geysir liegt auch der Gulfoss - ein beeindruckender Wasserfall mit 2 rechtwinklig angeordneten Stufen.
...not far from Stokkur Geysir lies Gulfoss - a stunning waterfall with two steps in right angle to each other.
Sony RX10-III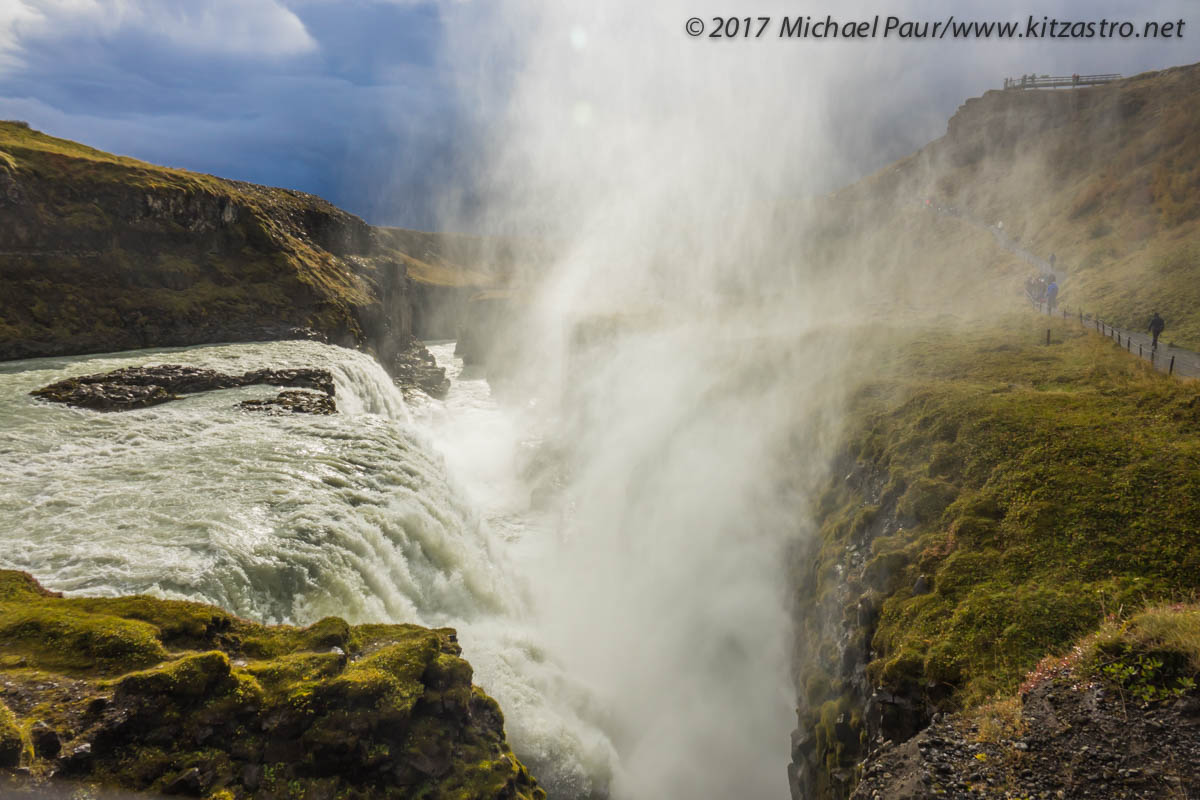 ...die untere Stufe des Gulfoss - eine feuchte Angelegenheit :-)
...the lower level of Gulfoss - a wet affair :-)
Sony RX10-III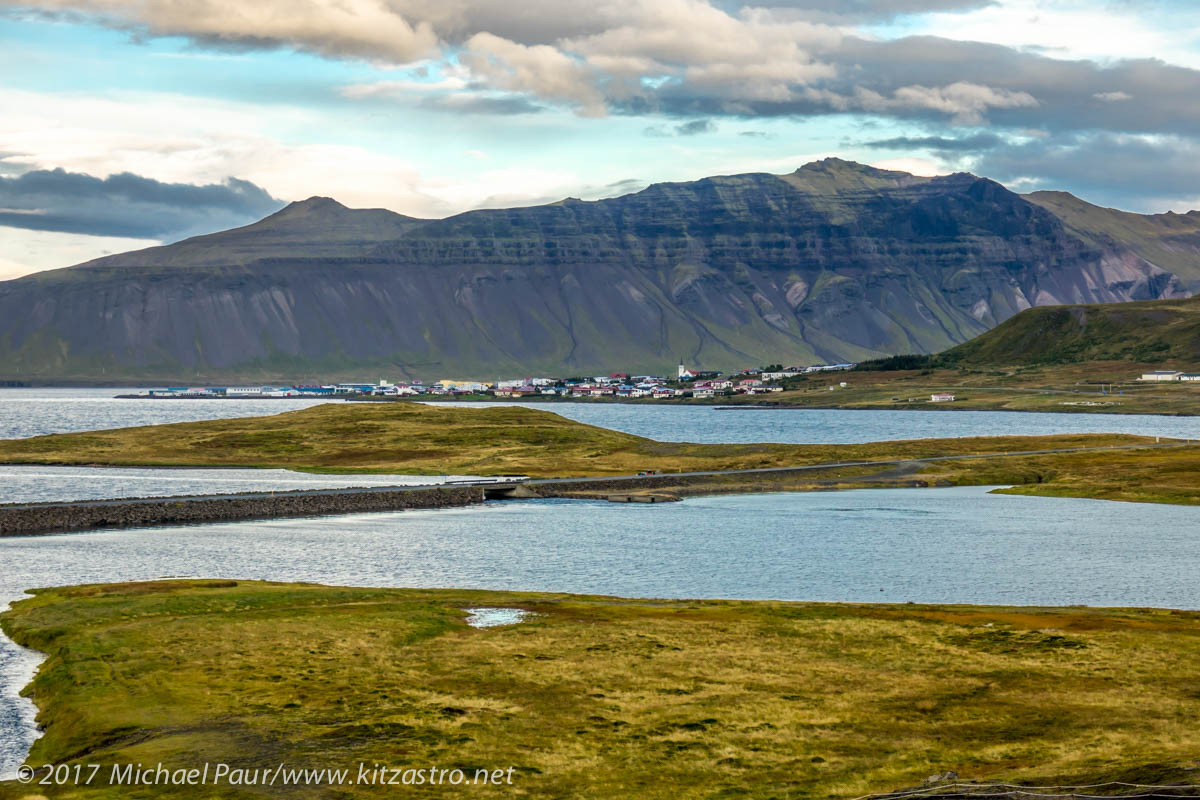 Der kleine Ort Grundarfjorour im Norden der Halbinsel Snæfellsnes...


Small village Grundarfjorour in the north of Snæfellsnes peninsula...




Sony RX10-III
Kontakt zu den Einheimischen :-)
Contact with locals :-)
Sony RX10-III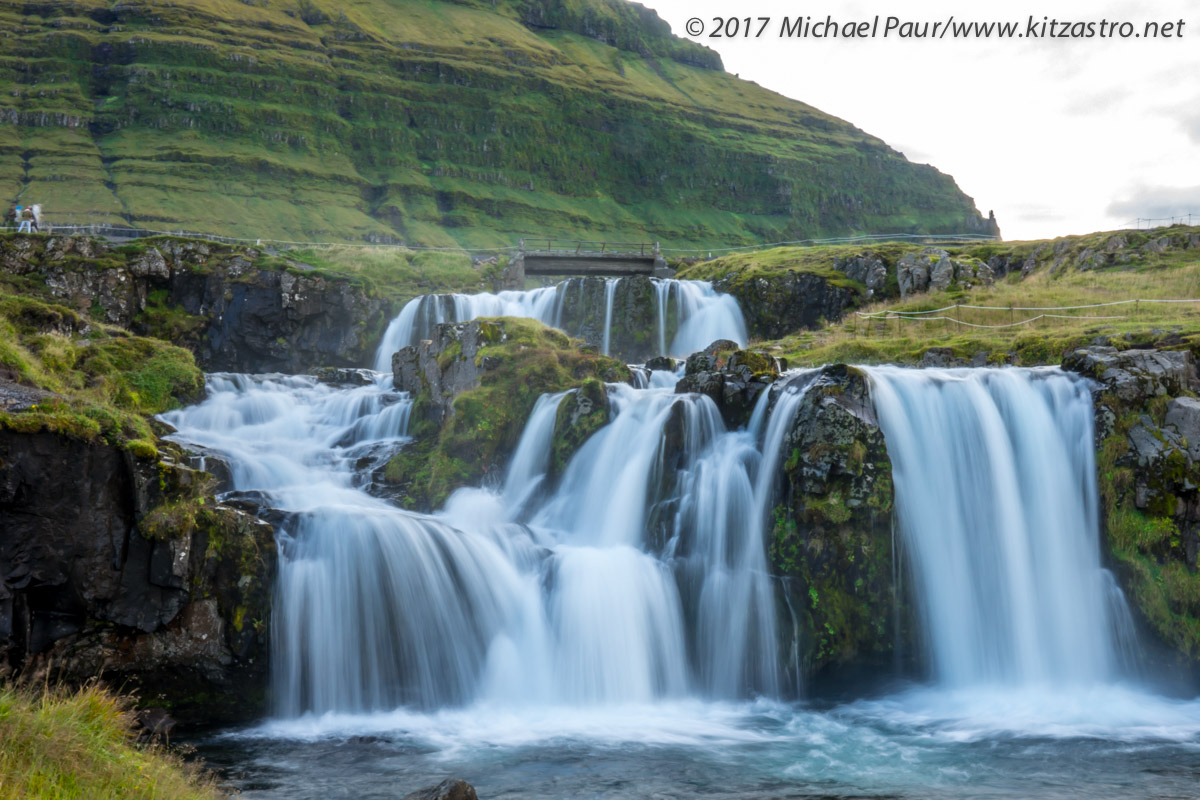 Kirkjufell Wasserfall bei Grundarfjorour...
Kirkjufell waterfall near Grundarfjorour...
Sony RX10-III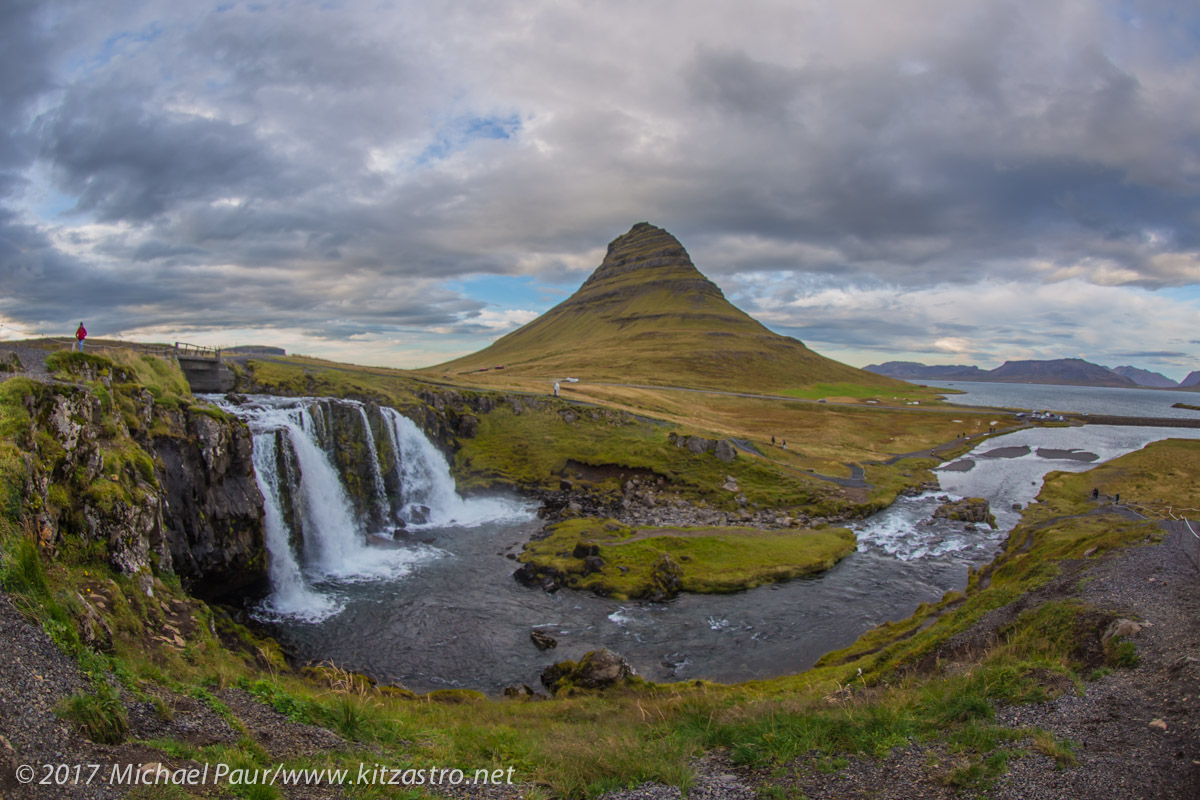 ...die Wasserfälle liegen fast direkt an dem markanten, 463m hohen Berg Kirkjufell.
...the cascades are lying next to prominent Kirkjufell mountain - 463 meters high.
Canon EOS 6D

Polarlicht über dem Kurkjufell.


Aurora Borealis over Kirjufell mountain.


Sony RX10-III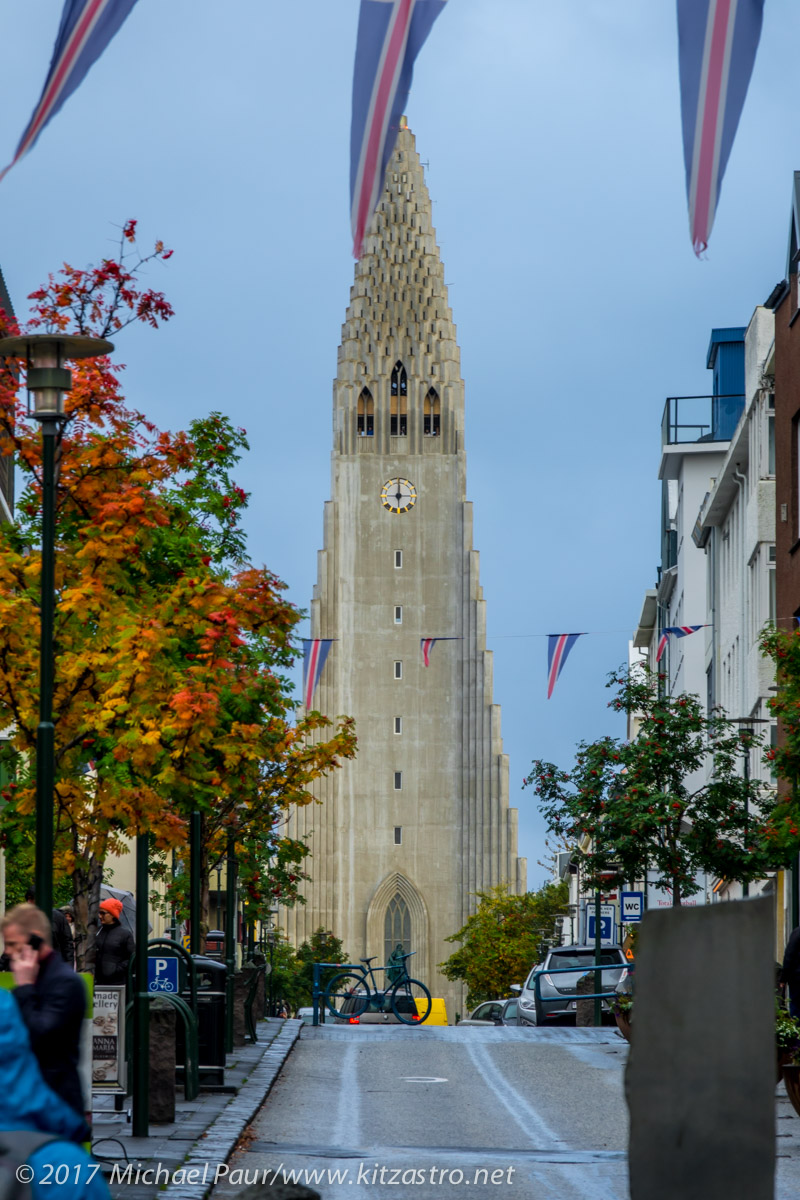 Hallgrimskirkja - die markante Kirche von Reykjavik
Hallgrimskirkja - striking church of Reykjavik
Sony RX10-III
zurück zur Bilderalbum-Übersicht