www.kitzastro.net



my observatory - construction story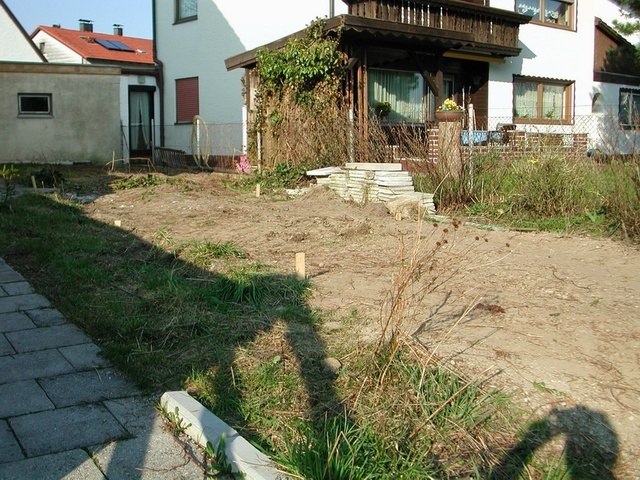 Here my observatory will be??? You nearly canīt belive...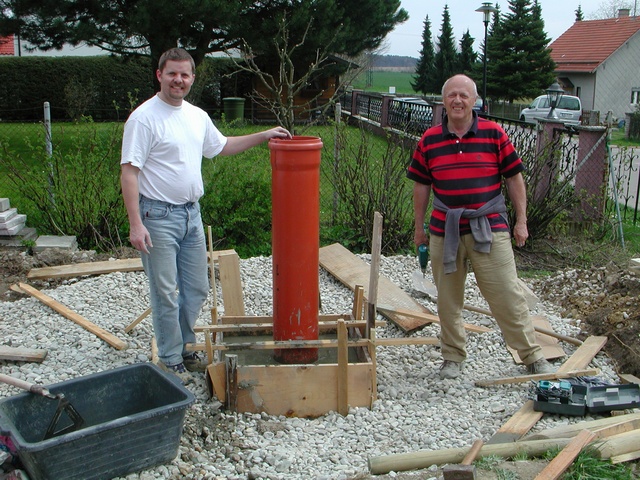 Base and pillar - concreted separately so no vibration will happen.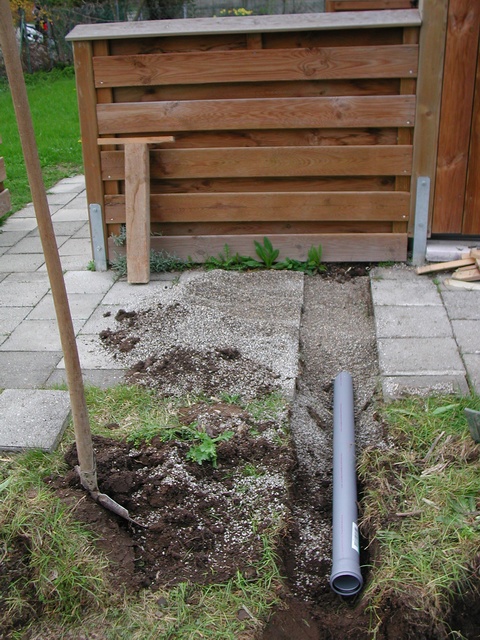 Power and data cables connecting the observatory with the living room. So Iīll be able to remote control the telescope from my residence...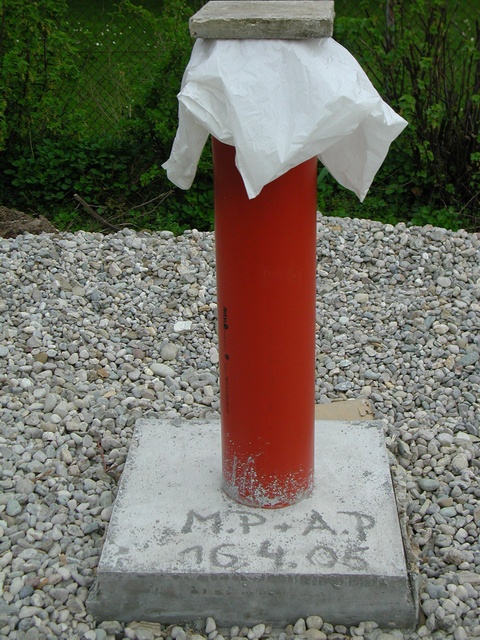 The pillar ist ready ...The neighbors are asking what that does that tube mean which is vertical in the ground???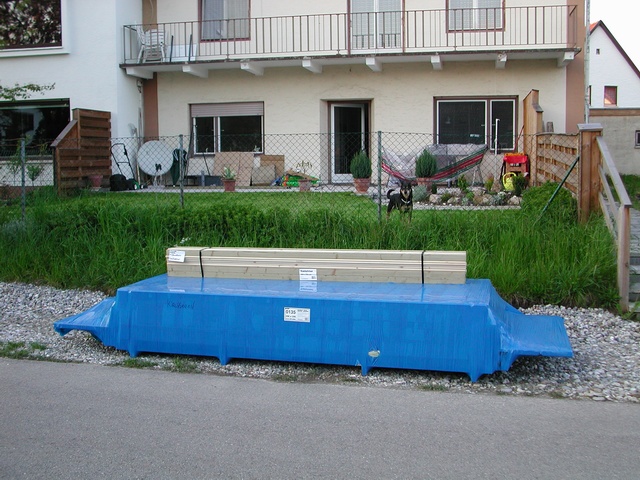 Finally - my cottage is here….thatīs all? Looks so small...
...but then everything double coated (hornbeam)...not small at all but very much! But that protects from moisture and from UV-radiation of the sun.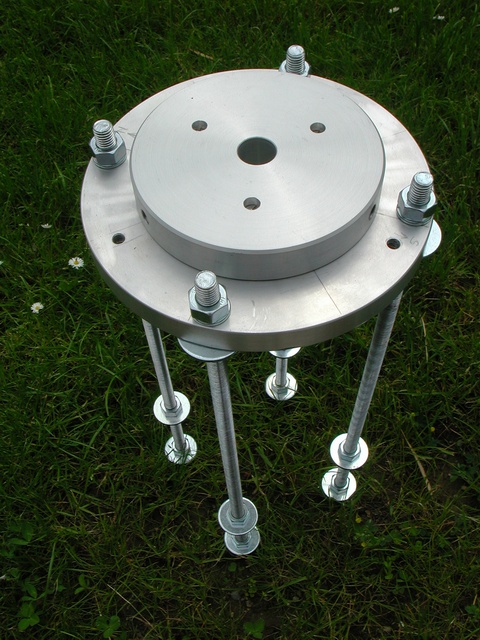 The adapter for my CGE. Four M12 thread rods assure stability and adjustability of the mount.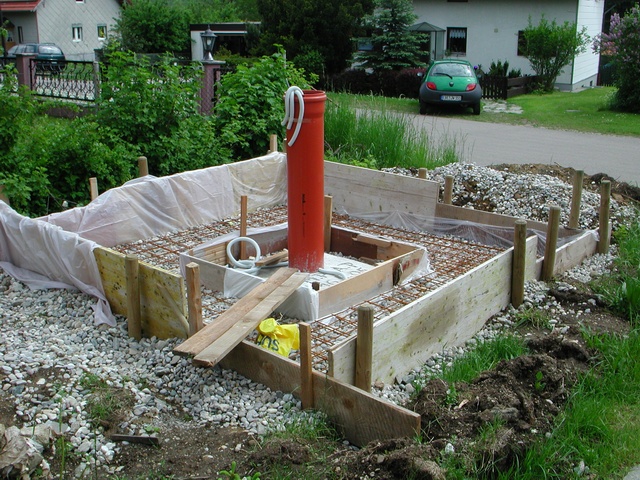 The ground plate is concteted - I ordered a truck so I didnīt have to mix the concrete it on my own. Better for my small of the back.
3 mģ concrete......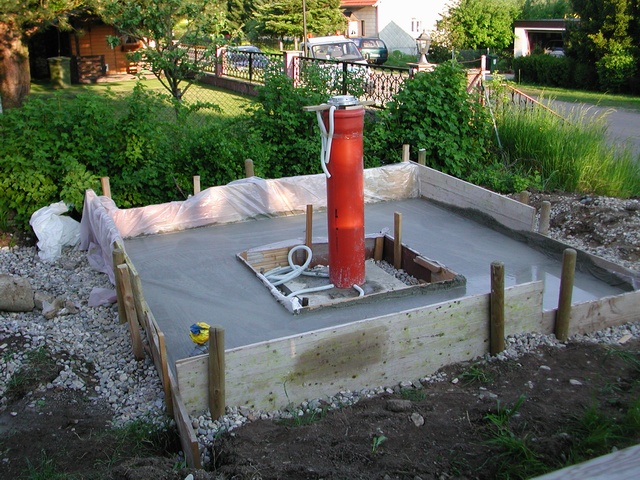 ...the badest part is done - Pillar and Base are read. Now the more enjoyable work comes...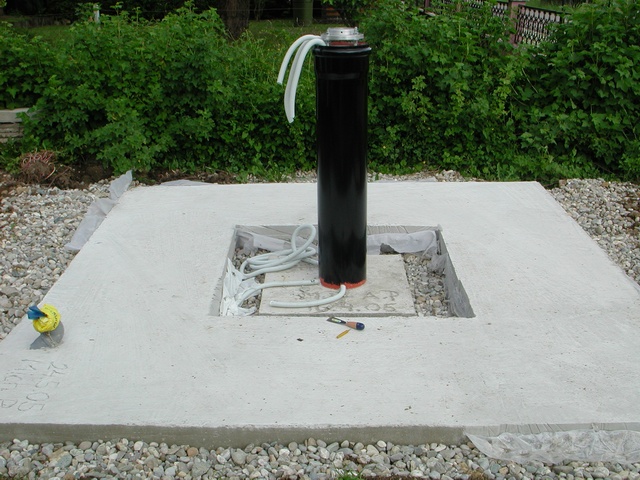 Base ready - pillar painted. Empty tubes will connect the mount electronics with the computer and power source.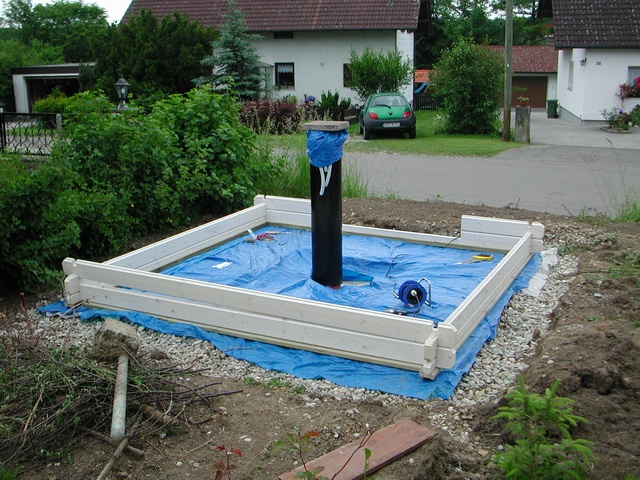 ...now the house starts. Very easy - just plug the blanks....
But some of them moved and it wasnīt that easy to get them fitting!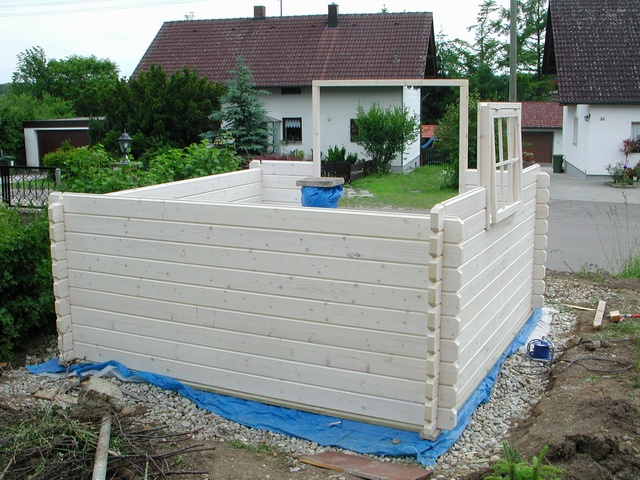 ...but it worked fine and it begins looking like a house.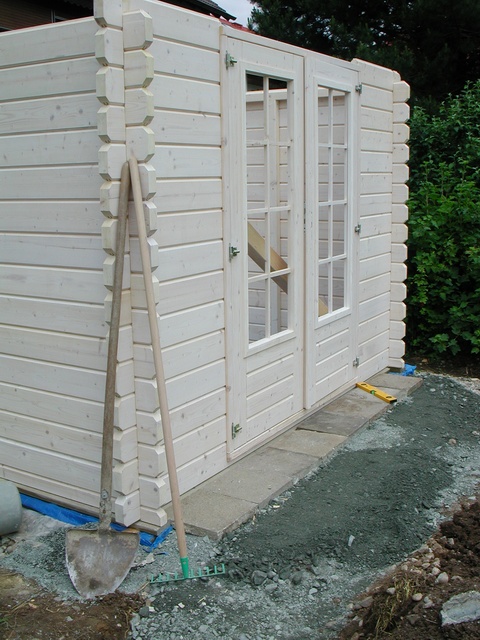 In the front some floor plates will form a amall terrace.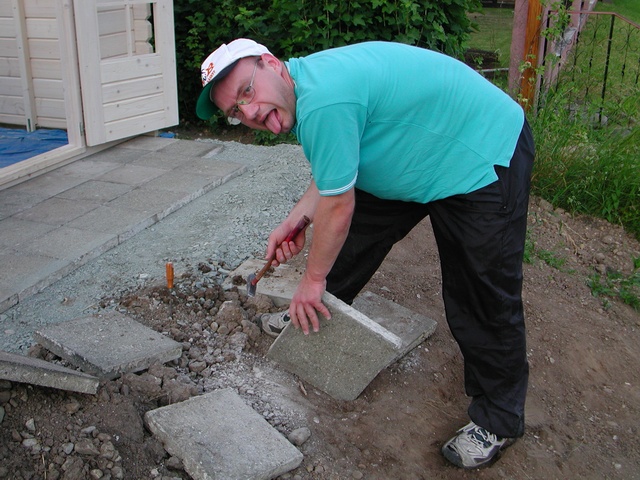 My TS-collegue Peter Tischler is helping wit the floor plates.
Now the floor is coming. There is no connection to the pillar which will be very positive. You will be able to move inside the observatory without oscillationg of the pillar and telescope!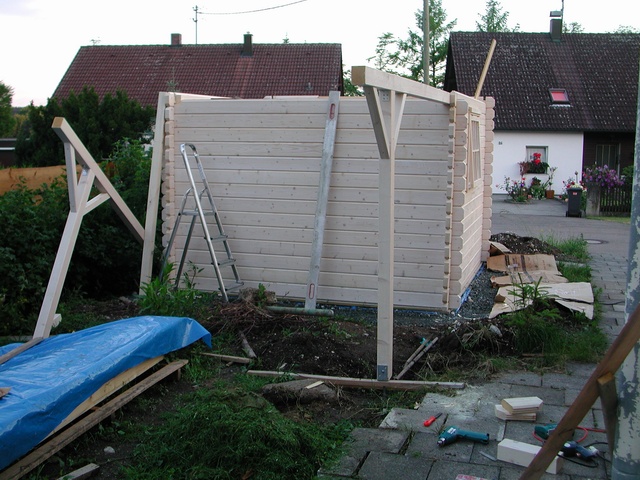 The roll off roof has to go somewhere - on the back side ot the cottage two supports will take the roof when opened.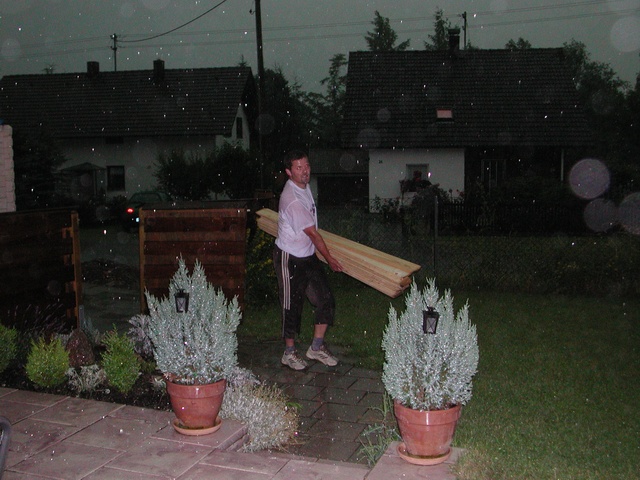 Sometimes there was quite bad weather this summer. I had to rescue the blanks and the cottage was more an aquarium than an observatory. The roof was badly needed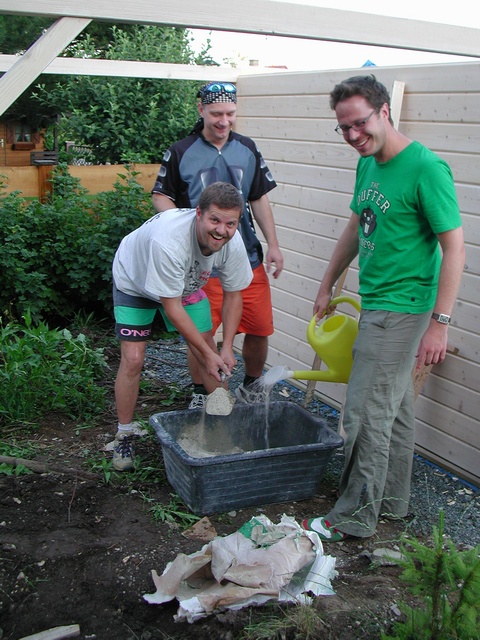 With Philip Noack (right) und Peter Tischler (behind) the supports for the opened roof were concreted.
...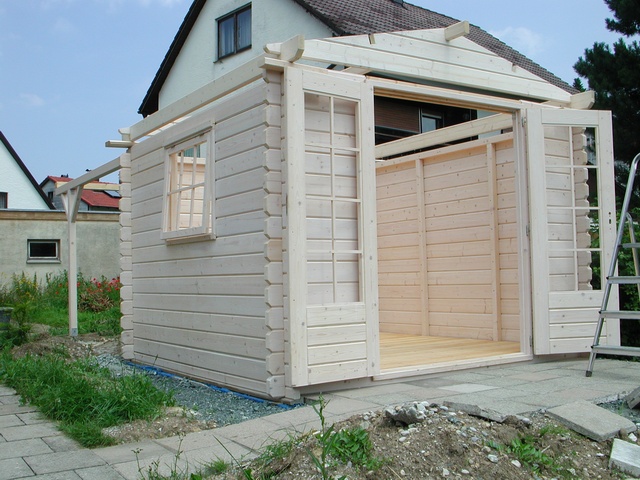 The modified roof just before finished. It was the hardest part for me because I had to plan and build it on my own without blueprint....
...my princess....
The Roll on which the roof is curling. Four of them with special rails - works perfect!-
Thanks to Dirk Mohlitz for the tip!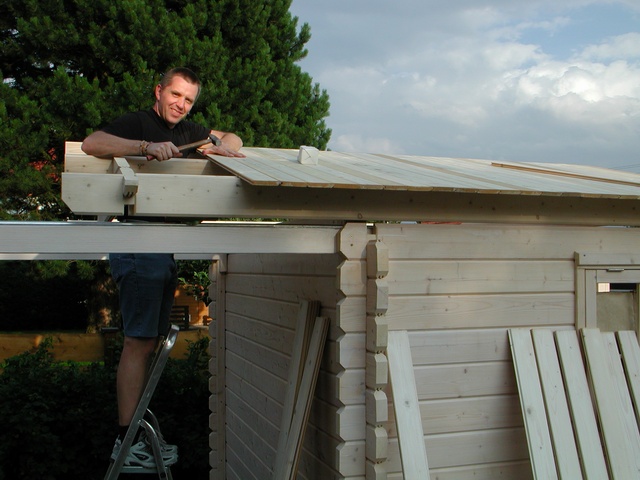 Finally the roof is thereon! My friend Mundl is the roofer - now it can dry inside.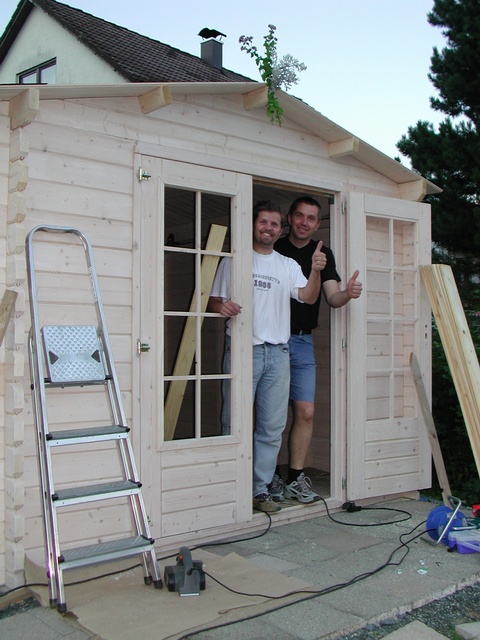 Topping-out ceremony ;-)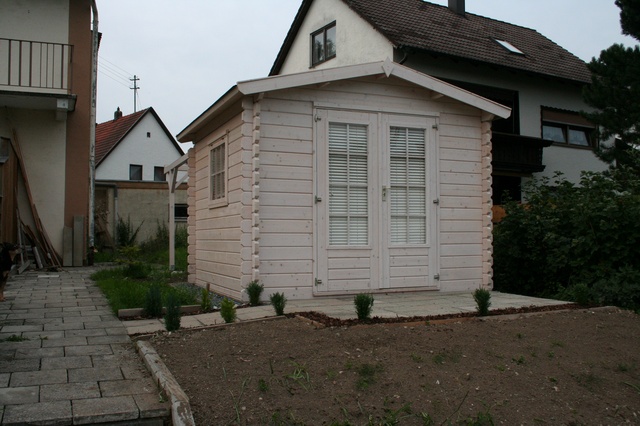 Now it looks like a real gardenhouse - with roll off roof. Have a look at the trees today on the last pic!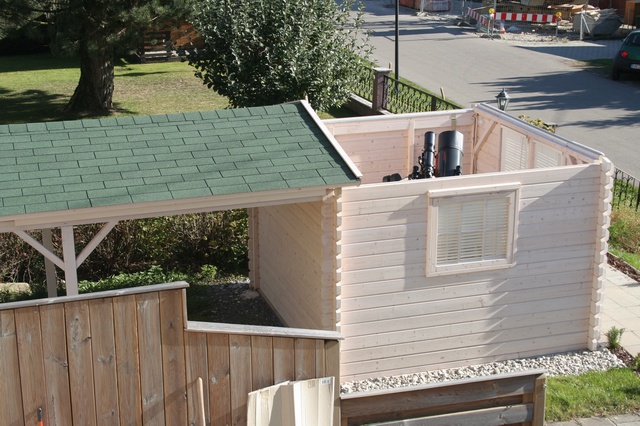 READY !!!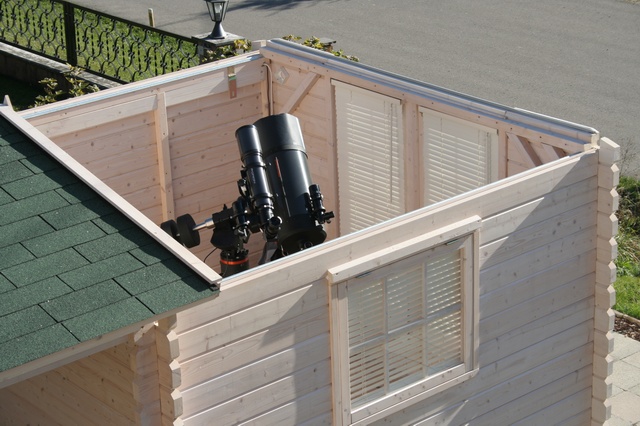 Instruments are assembled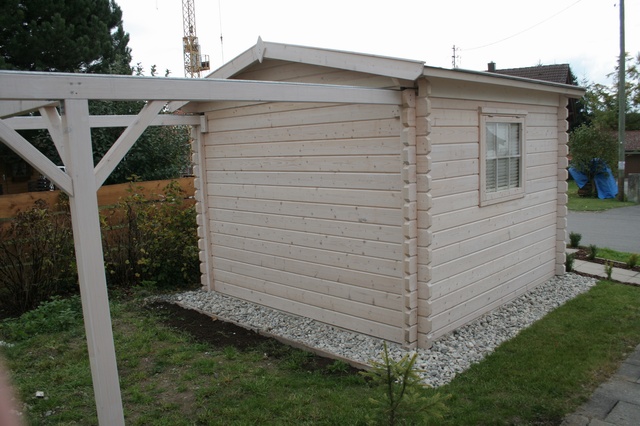 Also all around everything is nearly ready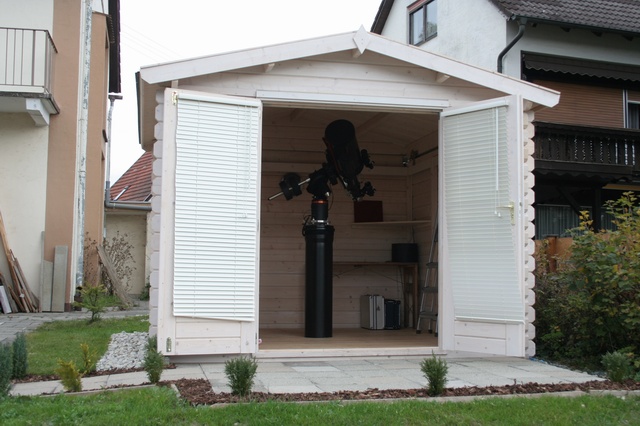 "Open day"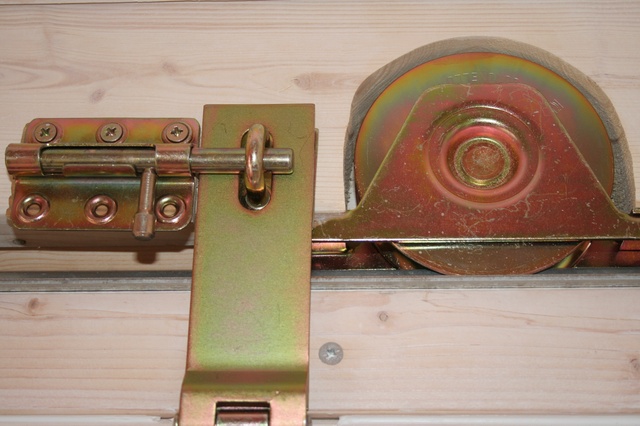 The rolls with storm protection - on each corner the roof is fixed properly..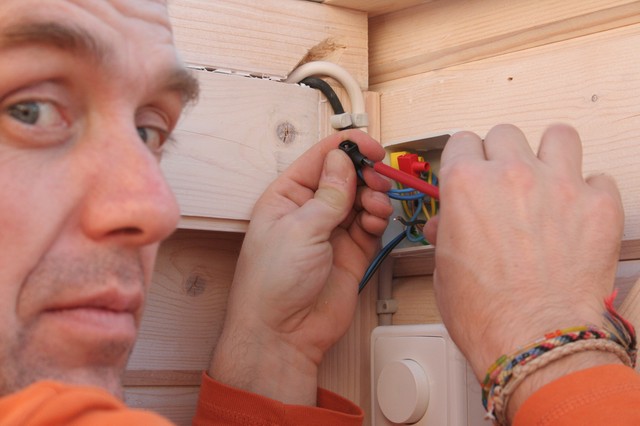 Mundl while electric installation. Better to have a specialist for this work.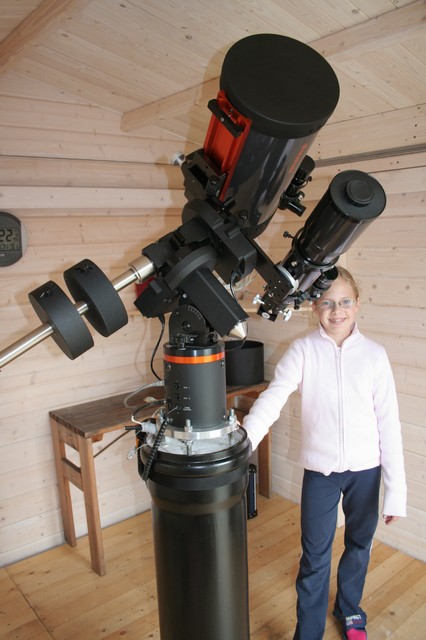 The C 9,25 and Orion ED80 on Celestron CGE-Mount.
Meanwhile the CGE was replaced by the new WS240GT Mount from Teleskop-Service Germany - find here the new mount.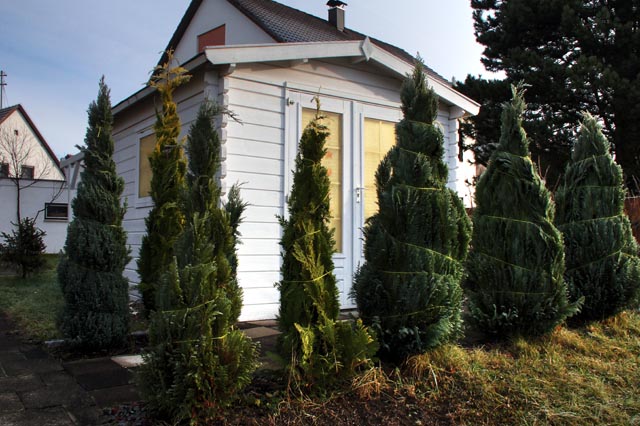 This is a view of 2011 - itīs a shame that my telescopes didnīt grow as the trees did ;-)