www.kitzastro.net


Shanghai 2009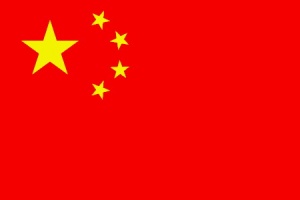 Das Jahr 2009 bot sich aufgrund der in Shanghai stattfindenden totalen Sonnenfinsternis an, die pulsierende Metropole wieder einmal zu besuchen. Seit unserem letzten Besuch im Jahr 2005 hat sich ja in dieser permanent wachsenden Stadt schon wieder viel geändert. Das ist einer der Gründe, warum mich diese Stadt fasziniert - sie ändert ihr Gesicht permanent.
Hier ein kleiner Bildbericht, was uns in diesem Jahr in Shanghai erwartet hat...




The total eclipse of the sun was a good reason to visit Shanghai once again in 2009.
Since our last trip in 2005 the town has changed a lot - many new skyscrapers have been built. That´s the reason why this town is fascinating me again and again.
Here´s a picturebook about our experiences in Shanghai.

Hochhäuser in Shanghai - ein Bilderalbum mit den atemberaubenden Wolkenkratzern der Stadt
hier klicken !!
Der idyllische GuangQi-Park in Xujiahui
GuanQi-park in Xujiahui
HDR Panasonic Lumix DMC-FX35
Der idyllische GuangQi-Park - direkt neben unserem Hotel gelegen - im Hintergrund das neu errichtete Marriott Hotel Xujiahui
The GuanQi-park which lies just besides our hotel - in the background you can see the new Marriott Hotel Xujiahui
HDR Canon EOS 350D
Umrahmt von den Hochhäusern der Stadt bietet der Park eine überraschende Abgeschiedenheit vom städtischen Trubel.
Surrounded by the skyscrapers the park is far away from daiyl city turbulences.
HDR Panasonic Lumix DMC-FX35
Unser Hotel - das Shanghai Sports Hotel in der Nandan Lu - direkt gegenüber der Sternwarte von Shanghai.
Our hotel - Shanghai Sports Hotel in Nandan Street - directly opposite the Shanghai Observatory
HDR Canon EOS 350D
Die Sternwarte von Shanghai vis-á-vis unseres Hotels
The Shanghai observatory opposite of our hotel
HDR Panasonic Lumix DMC-FX35
Eines der vielen architektonisch hochinteressanten Hochhäuser im Stadtteil Xujiahui.
One of the arcitectural very interesting highrises in Xujiahiu
HDR Canon EOS 350D
Das Huxinting Teehaus in der Altstadt von Shanghai - im Hintergrund die Wolkenkratzer des Shanghaier Wirtschafts- und Finanzzentrums Pudong
Huxinting tea house in the old town of Shanghai - in the background the skyscrapers of business and finance center Pudong
HDR Canon EOS 350D
Eine der verbliebenen ursprünglichen Gassen - hier eine Seitenstraße der Nanjing Lu nahe des Plaza 66 Komplex.
One of the original streets - this is a side road of Nanjing Lu near Plaza 66
HDR Canon EOS 350D
Erschreckend und doch interessant - die große Nähe von Armut und Reichtum - ursprüngliche Häuser und Wolkenkratzer nebeneinander
Distressing but interesting - vincity of poorness and prosperity - old houses and higrises next to each other
HDR Panasonic Lumix DMC-FX35
kleine Seitengasse nahe Volksplatz.
small original street near People´s Square
HDR Panasonic Lumix DMC-FX35
Die Nanjing-Lu, die große und bekannte Einkaufsstraße von Shanghai ...
Nanjing-Lu, the big and famous shopping street of Shanghai
HDR - Canon EOS 350D
Sportlerdenkmal am Stadion von Shanghai
Sports monument at Shanghai Stadium
HDR aus 4 Einzelaufnahmen / 4 single shots - Canon EOS 350D (8mm Fischauge/fisheye)
Verkehr in Shanghai - trotz mehrstöckiger Stadtautobahnen trotzdem immer ziemlich voll...
Traffic in Shanghai - although multi level highways alwasy traffic jam...
HDR Canon EOS 350D
Die 6-spurige Auf-/Abfahrt zur Nanpu Bridge über den Huangpu-Fluss
Spiral interchange to Nanpu bridge over Huangpu river
HDR Panasonic Lumix DMC-FX35
Die Lupu Bridge - riesige Bogenbrücke über den Huangpu Fluß. Mit einer Bogenspannweite von 550m ist sie heute die weltgrößte Bogenbrücke.
Lupu bridge: giant arch bridge over Huangpu river. With a wingspread of 550m it is the biggest arch bridge in the world
HDR Panasonic Lumix DMC-FX35
Blick von der Lupu Bridge: Das Areal der Weltausstellung EXPO 2010 - hier wird rege gebaut - im Hintergrund die Innenstadt mit den großen Wolkenkratzern
View from Lupu bridge: construction works in the area of the EXPO in 2010 - in the background the city with its high-rises
HDR - Canon EOS 350D
Altes kommunistisches Gebäude, das der Weltausstellung weichen muß
Old communism house which will be demolished for the EXPO
HDR - Canon EOS 350D
Die Lupu Bridge - riesige Bogenbrücke über den Huangpu Fluß. Mit einer Bogenspannweite von 550m ist sie heute die weltgrößte Bogenbrücke.
Lupu bridge: giant arch bridge over Huangpu river. With a wingspread of 550m it is the biggest arch bridge in the world
HDR - Canon EOS 350D
Den riesigen Bogen kann man über einen Lift /Treppen besteigen - der Bogenscheitel liegt 100m über dem Wasserspiegel des Flusses - hier der Blick Stadteinwärts auf die Stadtautobahn
The giant arch can be climbed - the arch crown lies 100m above the water level if the river - city highway towards center
HDR - Canon EOS 350D
Pudong aus der Luft - im Anflug auf den Flughafen aus gesehen.
Pudong - seen from the plane before landing at Pudong airport.
Panasonic Lumix DMC-FX35
Pudong - Lu Jia Zui Park inmitten der Wolkenkratzer
Pudong - Lu Jia Zui Park midst high-rises
HDR Canon EOS 350D (8mm Fischauge/fisheye)
Pudong - Lu Jia Zui Park inmitten der Wolkenkratzer
Pudong - Lu Jia Zui Park midst high-rises
HDR Canon EOS 350D (8mm Fischauge/fisheye)
Pudong - Hauptquartier der Bank of Shanghai (links) und Merryland Building (rechts)
Pudong - Bank of Shanghai Hauptquartier (left) and Merryland Building (right)
HDR - Panasonic Lumix DMC-FX35
Ein glückliches Pärchen im Lui Jia Zui Park
A happy couple in Lui Jia Zui parku
Panasonic Lumix DMC-FX35
Von links nach rechts: Bank of China Tower (258m), Oriental Pearl Tower (469m) Bocom Financial Tower (265m), Bank of Shanghai Hauptgebäude (252m), Merry Land Tower (206m)
From left to right: Bank of China Tower (258m), Oriental Pearl Tower (background - 469m) Bocom Financial Tower (265m), Bank of Shanghai Headquaters (252m), Merry Land Tower (206m)
HDR - Panasonic Lumix DMC-FX35
Von links nach rechts: One Lujiazui (Development Tower) (269m), Jasper Tower (220m) und HSBC Tower (203m)
From left to right: One Lujiazui (Development Tower) (269m), Jasper Tower (220m) and HSBC Tower (203m)
HDR - Panasonic Lumix DMC-FX35
Super Brand Mall - riesiger Shoppingpalast auf Pudong - rechts daneben eines der ältesten Hochhäuser von Pudong, das Shangli-La, dahinter die neuen Stahl- und Glaskolosse
Super Brand Mall - big shopping mall at Pudong - right hand the Shangri-La, one of the oldest skyscrapers of Pudong - behind the jounger highrises.
HDR -Panasonic Lumix DMC-FX35
Abensdstimmung auf Pudong - v.l.: Shangli-La (alter Bau - dahinter Neubau), Hopson Int. Tower, Jin Mao, SWFC, Aurora Plaza und Citigroup Tower
Evening at Pudong - from left Shangri-La (old one and extension behind), Hopson Int. Tower, Jin Mao, SWFC, Aurora Plaza and Citigroup Tower
HDR -Panasonic Lumix DMC-FX35
Sonnenuntergang über dem Bund - Blick von Pudong über den Huangpu-Fluss
Sunset over the Bund as seen from Pudong
HDR - Panasonic Lumix DMC-FX35
Der Bund - Prachtboulevard von Shanghai - leider aufgrund der im Jahr 2010 stattfindenden EXPO derzeit eine einzige große Baustelle - aktuell nicht viel zu sehen von der Prachtstraße....
The Bund - boulevard of Shanghai - unfortunately big road works because of the EXPO in 2010 - actually not much to see from the boulevard...
HDR Canon EOS 350D
Das Broadway Manison Hotel direkt an der Garden Bridge (rechts im Bild)
Broadway Manison Hotel direcly besides Garden Bridge (right hand)
HDR Canon EOS 350D
...Wolfi und Kathrin mit kleiner Stärkung zwischendurch....
...Wolfi and Kathrin with small refreshment between....
Panasonic Lumix DMC-FX35
Nacht über Pudong
Night over Pudong
HDR aus 7 Einzelaufnahmen / 7 single shots - Canon EOS 350D
Die Fassaden der Büro- und Hoteltürme auf Pudong - v.l. Shanghai IFC South Tower, Jin Mao, SWFC, Shangri-La Extension
The face of the high-rises at Pudong - from left: Shanghai IFC South Tower, Jin Mao, SWFC and Shangri-La Extension
HDR Canon EOS 350D
SWFC (hinten) und Jin Mao (vorne) vom Oriental Pearl aus gesehen - rechts daneben sieht man bereits die Baustelle des nächsten Super-Wolkenkratzers, des Shanghai Tower, der das SWFC nochmals um über 150 Meter übertreffen soll!
SWFC (back) and Jin Mao Tower (front) as seen from oriental pearl tower - right hand you can see the lot of the next supertall - Shanghai Tower - which willl beat the SWFC by more than150 meter!
HDR Canon EOS 350D
SWFC (Shanghai World Financial Center) und Jin Mao - aus dieser Perspektive wirken die beiden gleich groß, was aber täuscht - das SWFC überragt den Jin Mao um ca. 70 Meter
From this position SWFC (Shanghai World Financial Center) and Jin Mao seem to be the same height - but in real the SWFC is app. 70m higher!
HDR Canon EOS 350D
Größenvergleich (von links): Shanghai Tower (632m - in Bau) *** SWFC (492m) *** Jin Mao (420m) *** BMW-Gebäude München (101m) *** Stephansdom Wien (137m)
Comparsion in height (from left): Shanghai Tower (632m - construction) *** SWFC (492m) *** Jin Mao (420m) *** BMW-Building Munich (101m) *** Stephansdom Vienna (137m)
SWFC und Jin Mao bei Nacht.
SWFC and Jin Mao by night
HDR aus 8 Einzelbildern / 8 single shots mit Canon EOS 350D
SWFC und Jin Mao bei Nacht.
SWFC and Jin Mao by night
HDR aus 9 Einzelbildern / 9 single shots mit Canon EOS 350D
Nachtansicht von Shanghai IFC South Tower, Shangri-La Extension + Stammhaus, Jin Mao, Hopson Int. Tower und SWFC
Night sight of Shanghai IFC South Tower, Shangri-La Extension + parent house, Jin Mao, Hopson Int. Tower und SWFC
HDR aus 7Einzelbildern / 7 single shots mit Canon EOS 350D
Das gigantische Duo vom Lui Jia Zui Park aus gesehen
The giant duo as seen from Lui Jia Zui park
HDR - Panasonic Lumix DMC-FX35
Das SWFC sollte ursprünglich das höchste Haus der Erde werden und die Petronas Towers in Malaysia noch übertreffen - zwischenzeitlich wurde allerdings Taipei 101 mit 508m Höhe gebaut und ist damit um 16m höher als das SWFC, allerdings nur durch dessen Antenne - nimmt man die effektiven Stockwerke, dann ist das SWFC um 44m höher als Taipei 101!
ASWFC was planned to be the tallest building in the world surpassing the spires of the Petronas Towers in Malaysia - but in the meantime 508m Taipei 101 was built which is 16m taller than the SWFC but only beacause of its spire atop. Counting by roof height the SWFC is 44m taller than Taipei 101!
HDR - Panasonic Lumix DMC-FX35
Der 420m Hohe Jin Mao Tower von der Aussichtsplattform des neuen SWFC aus gesehen. Hier merkt man den Größenunterschied ;-) -
The 420m Jin Mao tower as seen from the observation deck of the new SWFC - here you can see the difference in size ;-)
HDR Canon EOS 350D
Im 53.-87. Stockwerk des Jin Mao Towers ist das Grand Hyatt Hotel untergebracht - die Hotellobby ist 33 Stockwerke hoch!
Inside Jin Mao the Grand Hyatt Hotel resides - the lobby is 33 floors in height!
HDR Canon EOS 350D
Blick über die Lobby - wir befinden uns im 80. Stockwerk...
We are in the 80th floor - sight over the lobby...
HDR Canon EOS 350D
Der Blick nach unten.....
Glance downstairs...
HDR Canon EOS 350D
Baustelle des China Safe Finance Building auf Pudong
Construction lot of China Safe Finance Building in Pudong
HDR Canon EOS 350D
Der Oriental Pearl Tower - ein 468 Meter hohes Monster aus Stahl, Glas und Beton
The Oriental Pearl Tower - a 468m monster made from steel glass and concrete
HDR Canon EOS 350D
Der Turm ist wirklich ein Monster - direkt darunter fühlt man sich erschreckend klein und hilflos...
This tower is a real monster - when you´re right below it you feel really very small and helpless...
HDR - Panasonic Lumix DMC-FX35
...von einer Höhe von 350m wirken die großen Wolkenkratzer wie Modelle ...
...as seen from a height of 350m the skyscraper look like small models...
HDR - Panasonic Lumix DMC-FX35
Nichts für schwache Nerven - der Glasboden am Oriental Pearl Tower - Herzklopfen garantiert- keine Fotomontage!
Not for weak nervs - the glasboden at Oriental Pearl Tower -heartbeat garantueed - no photomontage!
HDR - Panasonic Lumix DMC-FX35
Leute mit Höhenangst sollten diesen Ort tunlichst meiden - hier schwebt Nadine über dem Abgrund.
People with acrophobia should avoid this place - here Nadine is floating over the abyss
Panasonic Lumix DMC-FX35
Pudong - die Shanghaier Börse
Pudong - Shanghai Stock Exchange
HDR Canon EOS 350D
Fassaden auf Pudong
Highrise fronts at Pudong
HDR Canon EOS 350D
Mittagsschläfchen im Schatten.
Noon sleep in the shadow
HDR - Panasonic Lumix DMC-FX35
Longhua-Pagode aus dem Jahre 977
Longhua pagoda built in the year 977
HDR Canon EOS 350D
Blick in den Longhua-Tempel (Tempel der Drachenblume), den größten und ältesten buddistischen Tempel von Shanghai
The Longhua temple - the greatest and oldest temple of Shanghai
HDR Panasonic Lumix DMC-FX35
Ein Löwe bewacht den Tempel - er symbolisiert Macht - der Ball auf dem seine Pfote ruht, stellt die Einheit des Imperiums dar
A lion is watching over the temple - he´s a symbol of power - the ball on which his pad is lying represents the unity of the empire
HDR - Panasonic Lumix DMC-FX35
Der angeblich 247 n. Chr. erbaute Tempel wurde in der Vergangenheit mehrfach zerstört aber immer wieder aufgabaut
It is said that the temple was built in 247 AD - it was destroyed several times in history but rebuilt always againi
HDR Canon EOS 350D
Sonnenhalo über der Longhua Pagode.
A beautiful halo over Longhua Pagoda
HDR - Panasonic Lumix DMC-FX35
kleiner Kind vor dem Tempel
little child in front of the temple
Panasonic Lumix DMC-FX35
Longhua-Pagode
Longhua pagoda
HDR - Panasonic Lumix DMC-FX35
Beim Heimflug bekamen wir dann als "Entschädigung" für die verpasste Sofi einige schöne nachtleuchtende Wolken (NLCs) zu sehen...
At flight home we could see some noctilucent clouds (NLCs)
Canon EOS 350D
Hier gibt´s Bilder der der Sonnenfinsternis 2009 zu sehen:
Links zu Shanghai-Bildberichten meiner Freunde:
zurück zur Bilderalbum-Übersicht